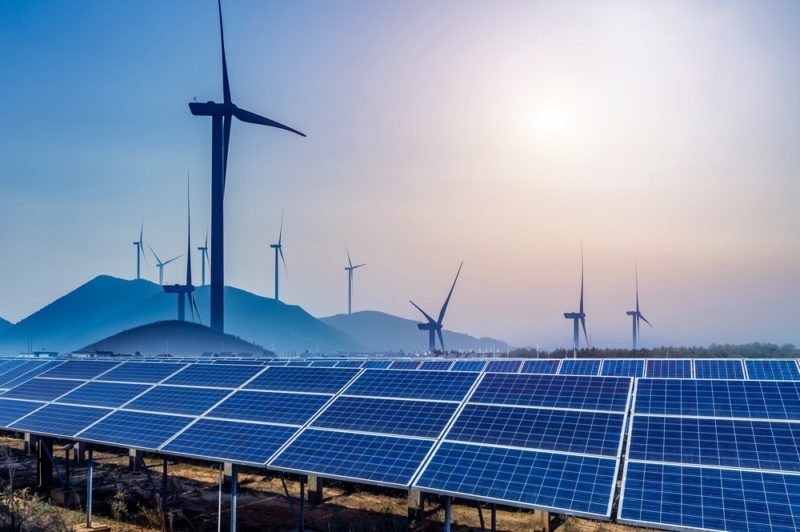 Renewable energy additions remained stable at 177GW in 2018, according to analysis by the International Energy Agency (IEA). This was the first time since 2001 that renewable energy failed to grow year on year.
The added capacity represents just 60% of net additions needed each year under the IEA's sustainable development scenario (SDS), which estimates that renewable energy additions need to grow by 300GW each year until 2030 to meet goals set by the Paris Climate Agreement. CO2 emissions also rose to a 'historic high' of 33 gigatonnes, despite the 7% increase in renewable electricity generation.
Solar power remained stable at 97GW after significant growth in the years 2015 to 2017. This is due to a reduction of incentives in China, which led to solar expansion falling from 53GW in 2017 to 44GW in 2018.
Worldwide, after a number of years of decline wind power rose from 48GW to 50GW, while hydropower dropped by 20% to 20GW and bioenergy increased from 7GW to 9GW.
In total China's renewable energy additions declined from 82GW to 77GW, and the US' capacity increased by 1GW to 18GW. The largest growth in renewable energy came from emerging countries in the EMEA region, which went from 32GW to 40GW.
IEA executive director Dr Fatih Birol said: "The world cannot afford to press "pause" on the expansion of renewables and governments need to act quickly to correct this situation and enable a faster flow of new projects.
"Thanks to rapidly-declining costs, the competitiveness of renewables is no longer heavily tied to financial incentives. What they mainly need are stable policies supported by a long-term vision but also a focus on integrating renewables into power systems in a cost-effective and optimal way.
"These 2018 data are deeply worrying, but smart and determined policies can get renewable capacity additions back on an upward trend."