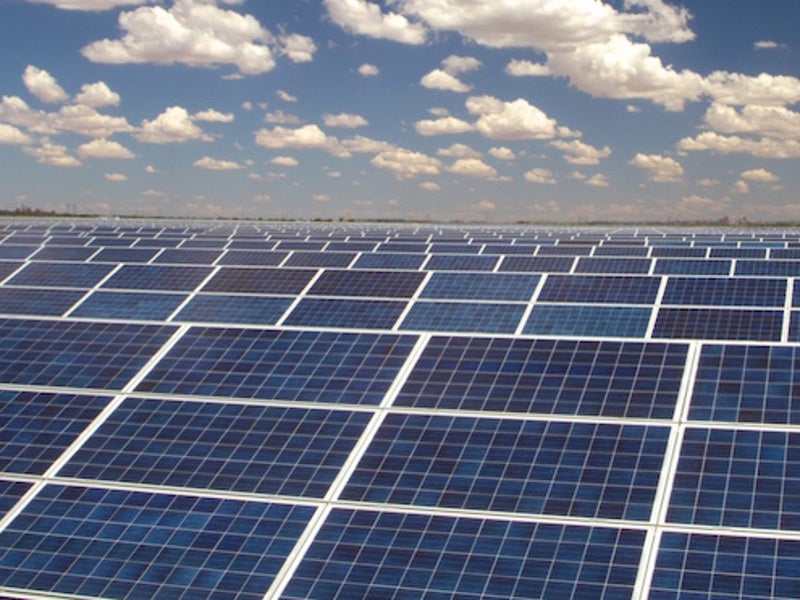 The North American Development Bank (NADB) and the International Finance Corporation (IFC) have agreed to provide $200m in green loans to Infraestructura Energética Nova (IEnova) to fund four new solar power plants in Mexico, which will have a combined capacity of 376MW.
NADB will provide $100m for the construction of a single solar plant, the 125MW Don Diego plant in Sonora, North-West Mexico.
IFC will provide the other $100m as the projects were certified under its Green Loan Principles, with this being the first financing the bank has conducted in Mexico. IEnova estimates that the four solar farms will reduce CO2 emissions by 561,562 tonnes per year.
IFC vice president for Latin America and the Caribbean Georgina Baker said: "This investment, in addition to other recent IFC-financed solar power generation projects, is part of our long-standing support to foster the development of a sophisticated and competitive power market in México.
"The private sector needs to play a leading role in Mexico's efforts to mitigate climate change and with these projects, IEnova is helping further the country's climate agenda."
NADB managing director Calixto Mateos-Hanel said: "Sonora is becoming one of the top producers of solar energy in Mexico and thus helping the Mexican government reach its renewable energy goal.
"We have worked with IEnova on other renewable projects and are confident this project will also be a success."
IEnova's stock price rose by just over 0.5% to MXN82.67 ($4.26) on the Mexican Stock Exchange, giving the company a current market capitalisation value of MXN126.82bn ($6.53bn).
IEnova share price in 2019
International Finance Corporation
The IFC is part of the World Bank Group and is a leading financier for energy projects in emerging markets, with $6.7bn invested in 2018 alone.
Its recent funding projects include a €38m loan for two solar plants in Senegal and €107.7m as part of a €300m package for the Cibuk 1 windfarm in Serbia.
North American Development Bank
NADB supports energy projects in the border region of the US and Mexico. As well as supporting IENova's Don Diego solar plant, it joined with Instituto de Crédito Oficial of Spain, Banco Nacional de Obras y Servicios of Mexico and Banco Sabadell to provide $264m for the 318MW Puerto Libertad Photovoltaic Plant in Sonora, one of the largest solar farms in Latin America.