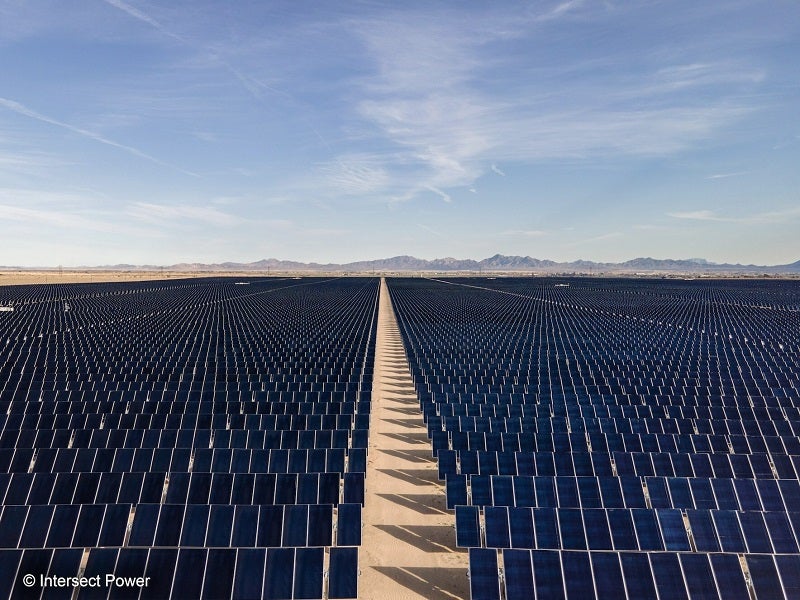 US-based renewable energy company Intersect Power has started commercial operations at Athos III, its 224MWac/310MWp solar project in Riverside County, California.
Athos III features 448MWh of co-located battery storage and has the capacity to meet the power needs of around 94,000 homes.
During its construction phase, the project created 500 peak union jobs.
Intersect Power noted that the project was built by union labour using US-made solar panels, batteries and steel piles.
As a result, it is expected to meet the domestic content and prevailing wage requirements of the Inflation Reduction Act (IRA).
Intersect Power CEO Sheldon Kimber said: "Today marks a major milestone for the Intersect Power team and our impact as a clean energy developer, owner, and operator.
"Athos III demonstrates that Intersect continues to pioneer procurement standards for our industry that live up to the vision of the IRA.
"This project is much more than a significant new source of clean energy for California's energy system; it's also a case study in how the clean energy industry can maximise our impact by prioritising domestic supply chains and union labour to ensure the benefits of the clean energy transition are felt by all Americans."
The solar project is part of Intersect Power's near-term portfolio, which includes 2.2GW of solar power capacity and 1.4GWh of co-located storage.
The portfolio's remaining capacity is expected to come online this year.
Based in Oregon, Intersect Power aims to provide 'innovative and scalable low-carbon solutions' for the retail and wholesale energy markets.
The company's business plan includes growth in grid-tied renewables, as well as large-scale clean energy assets such as green hydrogen.
In November 2021, Intersect Power secured a $2.6bn financing commitment for the Athos III project.
The funding was secured in eight separate transactions and will cover construction financing, tax equity, land financing and portfolio-level term debt.