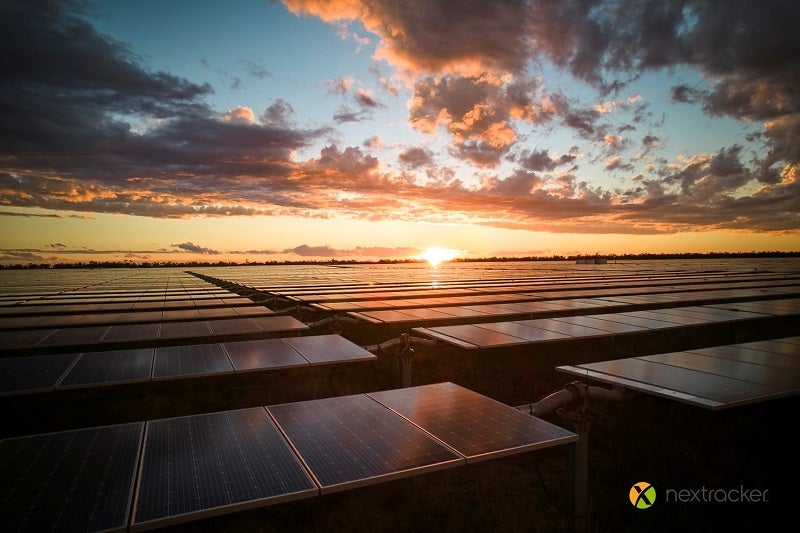 US-based renewable energy project developer Intersect Power has chosen Signal Energy and Nextracker for two utility-scale solar projects, located in Texas and California respectively.
Signal Energy will be the engineering, procurement and construction firm for the two projects, whose total capacity comes to 728MW, while Nextracker will supply its NX Horizon smart solar trackers and TrueCapture yield optimisation software.
The 415MW Radian project will be based in Texas while the California project, Athos III, will be built with a 313MW capacity.
Construction works at the two facilities will begin later this year, with operations set to start next year.
Intersect Power CEO Sheldon Kimber said: "As Intersect Power moves towards asset ownership, our long-standing collaborations with Signal Energy and Nextracker give us confidence in these projects' ability to reliably perform.
"Technology like TrueCapture optimises plant performance, enhances the value of each project and allows us to protect the value of our asset in extreme weather events."
Both projects will be equipped with Series 6 photovoltaic solar modules supplied by First Solar.
Nextracker's TrueCapture advanced tracker optimisation and control software has been designed to capture additional energy during low light conditions.
Signal Energy president Ryan Johnson said: "Our pre-construction team collaborated with Intersect Power early in the process to develop the lowest cost of energy solution to complete the development of Radian and Athos III.
"We also partnered with Nextracker to overcome global logistics challenges to maintain overall project schedules and look forward to working with them on these two outstanding projects."
Nextracker and Intersect Power previously worked together for developing utility-scale solar projects in the two states.
Nextracker co-founder and CEO Dan Shugar said: "Our cooperation on this latest portfolio will help accelerate the buildout of clean infrastructure and underscores the important role that our smart solar tracker technology plays in the clean energy transformation."