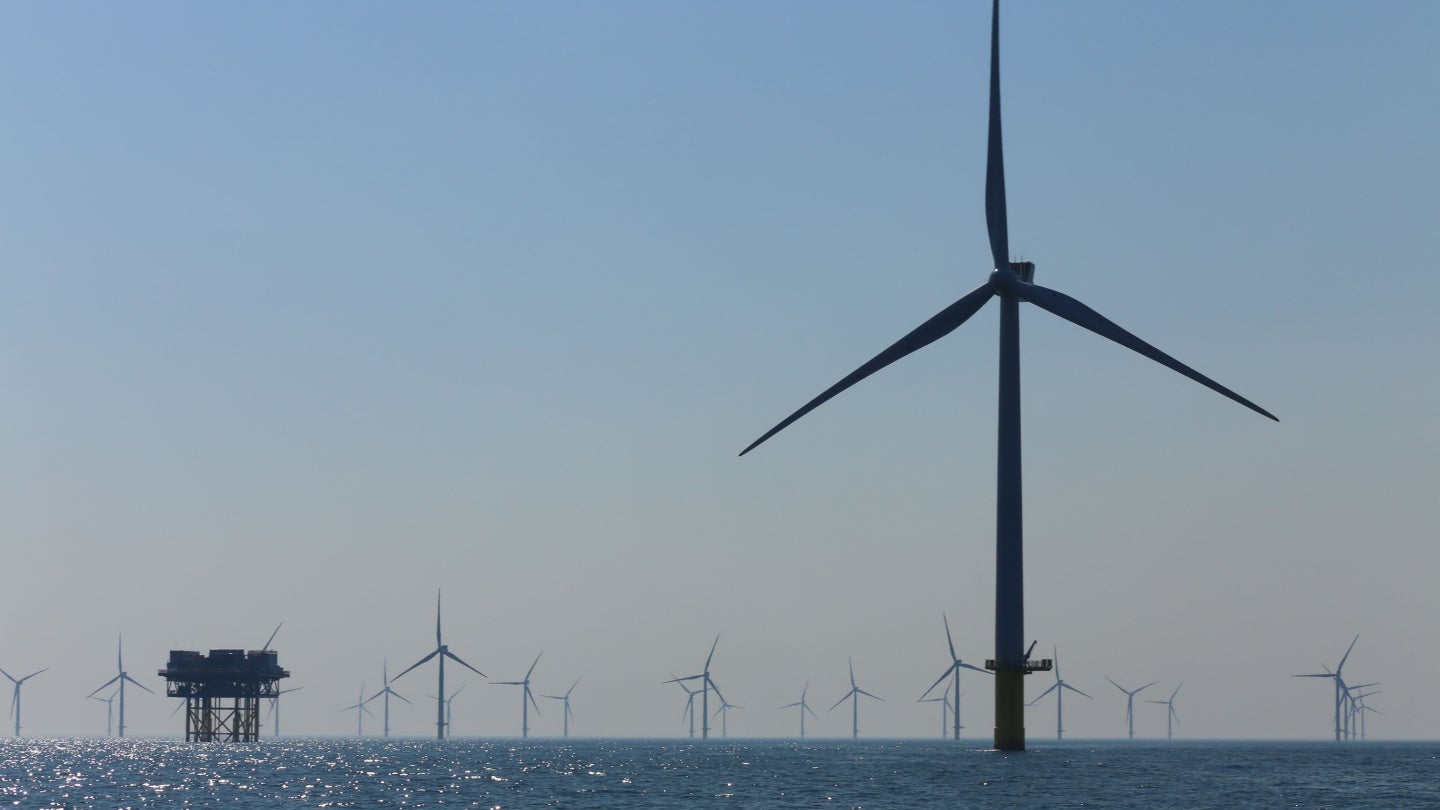 Ireland's ministry for the environment, climate and communications has selected four projects with a total capacity of 3.1GW in the country's first offshore wind auction under the renewable electricity support scheme (ORESS 1).
The average price struck at the wind auction stood at €86.05 per megawatt hour (MWh).
ORESS is an auction-based process in which renewable energy projects are invited to compete against each other to bid for the lowest possible price.
The winners are provided with contracts for electricity at the bidding price for a twenty-year period.
The four chosen wind projects are expected to generate more than 12TWh of renewable electricity annually.
This clean energy will power 2.5 million Irish homes and is equivalent to more than a third of the country's entire electricity consumption for 2023.
The wind farms include the 1.3GW Codling, the 824MW Dublin Array, the 500MW North Irish Sea Array (NISA) and the 450MW Sceirde Rocks.
Codling wind farm is being developed as a 50:50 joint venture between EDF Renewables and Fred Olsen Seawind.
Dublin Array is owned by RWE and Saorgus Energy, each holding an equal stake in the project.
NISA is owned equally by Copenhagen Infrastructure Partners and Statkraft. The two companies have partnered to develop 2.2GW of offshore wind in Ireland.
Sceirde Rocks is being developed by Corio Generation through Ireland-based Fuinneamh Sceirde Teoranta.
Corio is a portfolio company of Macquarie's Green Investment Group and the Ontario Teachers' Pension Plan.
Environment, climate and communications minister Eamon Ryan stated: "The provisional results of the ORESS 1 auction are not just a hugely positive story for Irish energy consumers but for Ireland as a whole. The results are further evidence of what many of us have known for a long time; that we, as a nation, can develop and produce enormous quantities of clean energy – securely and at low cost.
"My department is developing further offshore wind auctions to bring us closer to this energy-independent future, while also chairing the whole-of-government offshore wind delivery taskforce to maximise the benefits to the economy, local communities and the environment."