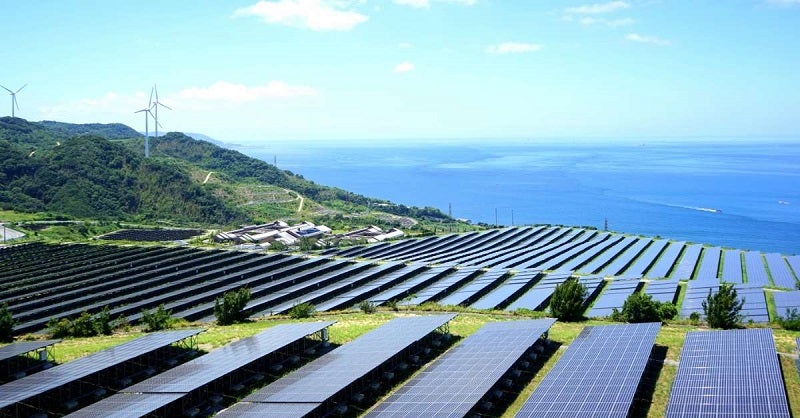 Renewable energy now forms one-third of the world's total energy capacity, according to a new report by the International Renewable Energy Agency (IRENA).
The agency found that 171GW of renewable energy was added to the global system in 2018, with an annual increase of 7.9%. Two-thirds of new power generation capacity added in 2018 came from renewables.
Renewable energy now stands at 2,351GW, with hydropower having the largest share with 1,172GW. This is followed by wind with 564GW and solar with 480GW.
Solar saw the largest growth in 2018, with a capacity increase of 94GW. The majority of these were installed in Asia, which accounted for 64GW of new capacity.
Wind capacity increased by 49GW in 2018. Expansions in China formed over 40% of new wind capacity with 20GW, followed by the US with 7GW.
Despite being accounting for the largest share of renewable energy, hydropower installations have slowed in recent years, with just 21GW installed in 2018. Other renewable energy expansions include bioenergy at 6GW and geothermal energy at 539GW.
Asia was the largest installer of renewable energy, adding 105GW or 61% of total capacity additions and a growth of 11.4%. Oceania saw the largest growth in renewables, with a 17.7% rise in 2018.
IRENA Director-General Adnan Amin said: "Through its compelling business case, renewable energy has established itself as the technology of choice for new power generation capacity.
"The strong growth in 2018 continues the remarkable trend of the last five years, which reflects an ongoing shift towards renewable power as the driver of global energy transformation.
"Renewable energy deployment needs to grow even faster, however, to ensure that we can achieve the global climate objectives and Sustainable Development Goals.
"Countries taking full advantage of their renewables potential will benefit from a host of socioeconomic benefits in addition to decarbonising their economies."