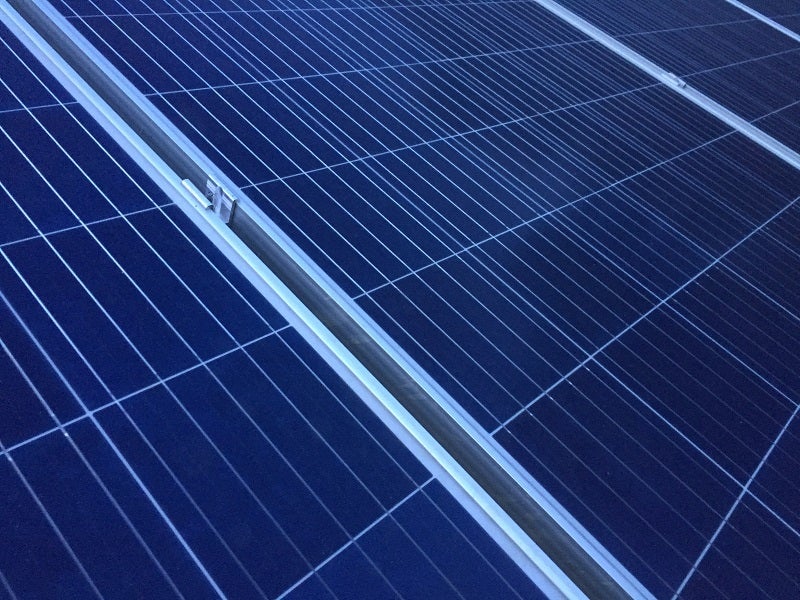 Chinese solar photovoltaic (PV) manufacturer JA Solar has supplied modules for Malaysia's first bifacial-plus-trackers project.
As per the terms of the agreement JA solar supplied 43.8MW of modules to the solar facility.
The bifacial module combines bifacial cell technology with double-glass structure and will have the ability to generate clean energy from its backside.
JA Solar chairman and CEO Jin Baofang said: "Having established a manufacturing base in Malaysia in 2015, and having supplied modules for several large-scale bifacial double-glass projects in the local market, JA Solar has been actively increasing its presence in promoting new technologies to help local customers reduce levelised cost of electricity and raise customers' returns.
"In the future, JA Solar will continue to promote the application of advanced technologies to push the development of the photovoltaic market in Malaysia and all other Southeast Asia countries."
Once operational, the solar PV facility is expected to generate 74 GWh of renewable energy annually.
It is said to be part of Malaysia's second-round Large-Scale Solar programme.
The facility received investment from Halpro Engineering. Halpro is a joint venture between German developer EPC Greencells Group and its local partner Majulia.
JA Solar claims that its solar modules have the potential to increase the power generation capacity of the facility even under extreme weather conditions.
In June this year, JA Solar secured a supply contract for a 110MW photovoltaic (PV) power plant in Kansai, Japan. Under the contract, the company agreed to provide its Mono PERC MBB modules.