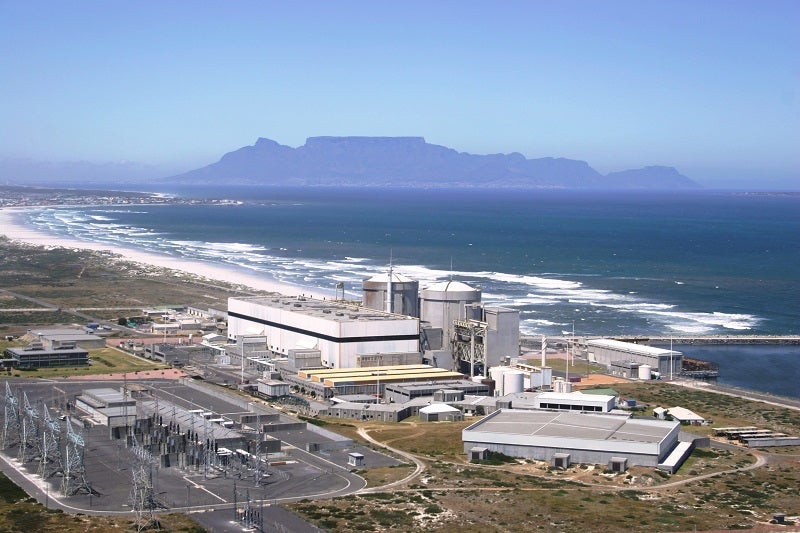 US-based construction company Jacobs has been chosen for a ZAR20bn ($1.2bn) programme to extend the operating life of the Koeberg nuclear power station near Cape Town, South Africa.
The Koeberg nuclear power station features two reactors and is operated by Eskom, a South African electricity public utility.
It is South Africa's only nuclear power plant and accounts for 5% of the country's total energy mix.
Jacobs Energy Security and Technology senior vice-president Karen Wiemelt said: "This project is vital to maintain the pivotal role of nuclear power in South Africa's energy mix.
"To date, this is the largest single contract for our nuclear team in South Africa, which has successfully completed numerous engineering, procurement and construction projects to support operations at Koeberg over the past 30 years."
The project will involve installing six replacement steam generators, each weighing around 380t and measuring around 20m in length.
Jacobs will provide construction management services related to modifications to the plant's secondary turbine system.
The work scope includes prefabricating piping, pipe supports and modification and replacing piping.
Other works include installing on-site scaffolding, rigging and lagging, as well as modifying and strengthening vessels. Forced air cooler units will also be replaced.
Steam generators at one of the reactors are due to be replaced during a planned outage next January. The full project is expected to take two years.
The current steam generators have been in service since the plant was connected to the national grid in 1984.
Replacing the generators is expected to extend the plant's operational life from 40 to 60 years.
Last December, Jacobs secured an engineering contract for the development of a 1.2GW combined cycle power plant near Kuala Lumpur, Malaysia.
The Pulau Indah Power Plant (PIPP) is expected to come online in January 2024 and will supply 1.2GW of low-carbon electricity to improve baseload supply in the region.