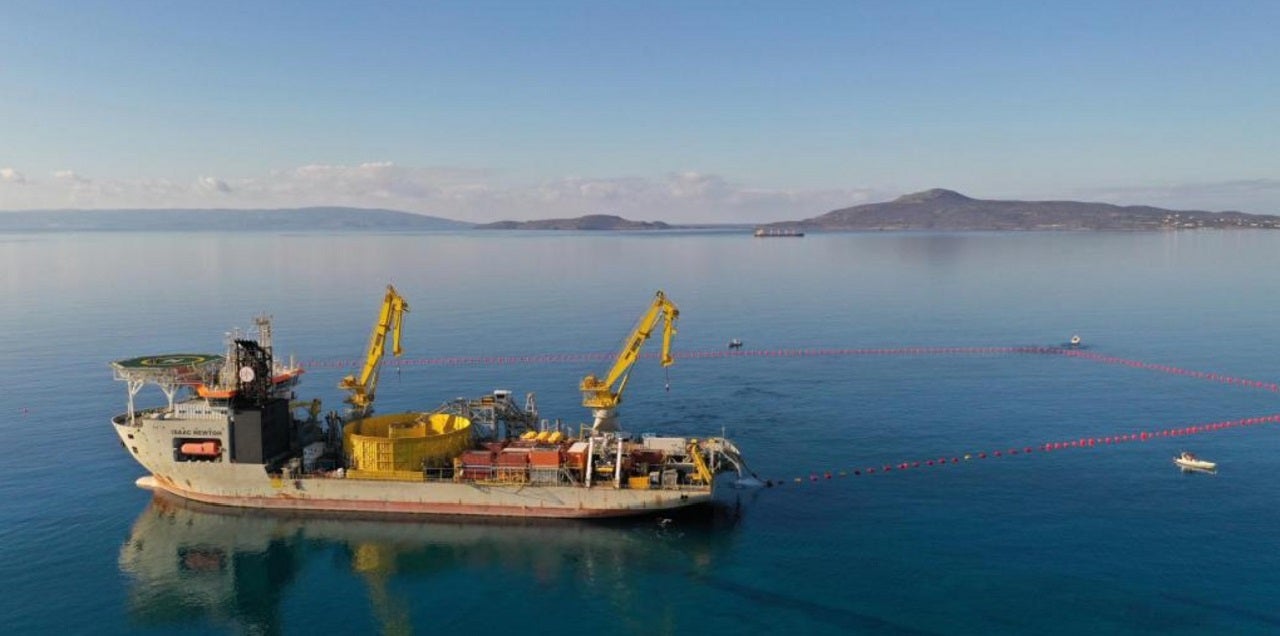 A consortium of Jan De Nul Group and Samsung C&T has secured a $3bn high-voltage direct current (HVDC) cable installation and convertors package contract for the ADNOC-TAQA Lightning Project in Abu Dhabi, United Arab Emirates (UAE).
In the contract secured from a joint venture of Korea Electric Power Corporation (Kepco ), Electricité de France (EDF ) and Kyushu Electric Power Japan, Jan De Nul will have a $725m share.
For the submarine electrification project, Jan De Nul will be responsible for the design, installation, burial and protection of two cable clusters spanning nearly 1,000km.
These cables will connect the Al Ghallan and Das islands in the Arabian Gulf and the onshore converter stations at Al Mirfa and Shuweihat in Abu Dhabi.
Part of Abu Dhabi National Oil Company (ADNOC) and the Abu Dhabi National Energy Company's (TAQA's) Subsea Transmission System (Lightning Project), the two cable links will be integrated with Abu Dhabi's onshore electricity grid to all offshore production facilities of ADNOC.
The first cable cluster will feature 400kV subsea cables of 135km each and link Das Island to shore.
Connecting Al Ghallan island to shore, the second cluster will have four 320kV submarine cables spanning 125km each.
The ADNOC-TAQA Lightning Project is slated for commissioning in 2025.
Once completed, the project will replace the existing offshore turbine generators with sustainable onshore power sources such as local nuclear power and solar panels from Abu Dhabi.
Through this project, ADNOC and TAQA aim to decarbonise the former's offshore production operations, while supporting UAE's efforts in achieving net-zero targets.
Additionally, the project is expected to offset carbon footprint of the offshore facilities by more than 30%.
Jan De Nul Group Offshore Energy Division director Philippe Hutse said: "It is an honour to participate in this strategic electrification project of ADNOC and TAQA.
"We are proud to be delivering this EPC project in our role as an energy transition solution provider supporting customers and nations worldwide to achieve the net-zero targets by 2050."
In August this year, Jan De Nul Group and JDR Cable Systems won a contract from Vineyard Wind to supply and install inter-array cables for the 800MW Vineyard Wind I project in US.