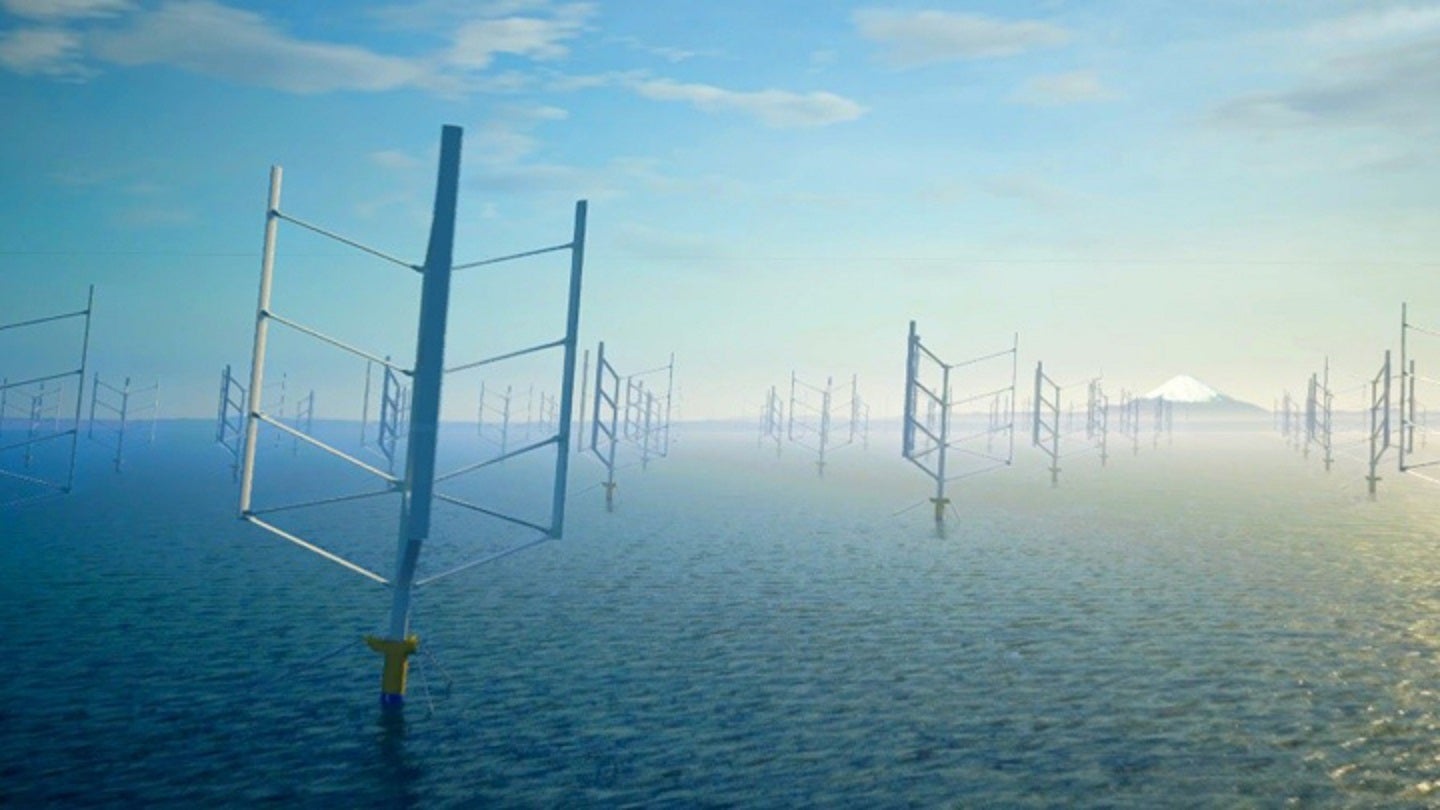 Various Japanese companies, including Electric Power Development, Tokyo Electric Power, Chubu Electric, Kawasaki Kisen Kaisha and Albatross Technology, have agreed to develop a next-generation floating axis offshore wind turbine demonstration project.
The Japanese Government is planning for large-scale adoption of renewable energy to achieve its commitment to carbon neutrality by 2050.
Offshore wind has been identified as one of the most important sources of renewable power, but Japan's limited shallow sea areas have held back its development.
There is growing interest in floating offshore wind which can be deployed in deep waters. But cost reduction is vital to enable its widespread adoption, and research and development are now underway.
The local production of the facilities will also support the economy.
The companies, therefore, plan to jointly develop a small 20kW experimental floating axis turbine. This is expected to reduce costs and increase domestic production.
The concept uses a vertical-axis turbine supported by a rotating cylindrical floating foundation.
The turbine can be tilted to 20° at maximum output and will maintain its effectiveness even with the tilt.
This is expected to allow downsizing and can reduce equipment costs.
The turbine section can be manufactured at a lower cost using continuous pultrusion, a moulding process that forms composite materials into long shapes.
By installing the vertical axis wind turbine close to sea level, operational and maintenance costs can also be substantially reduced.
The turbine blades can be manufactured in sections with the same cross-sectional shape, removing the need for large-scale manufacturing facilities.
Their design supports easy transportation and makes them ideal for domestic production.
Japanese companies hold an 80% market share of the carbon fibre raw material used for the turbines' manufacture.
J-Power, Osaka University's Graduate School of Engineering and Albatross are planning to conduct initial studies on the new turbine concept.
Small-scale experimental versions will be installed in Japanese waters. Validation of the designs will lead to the development of large-scale (megawatt class) turbines.