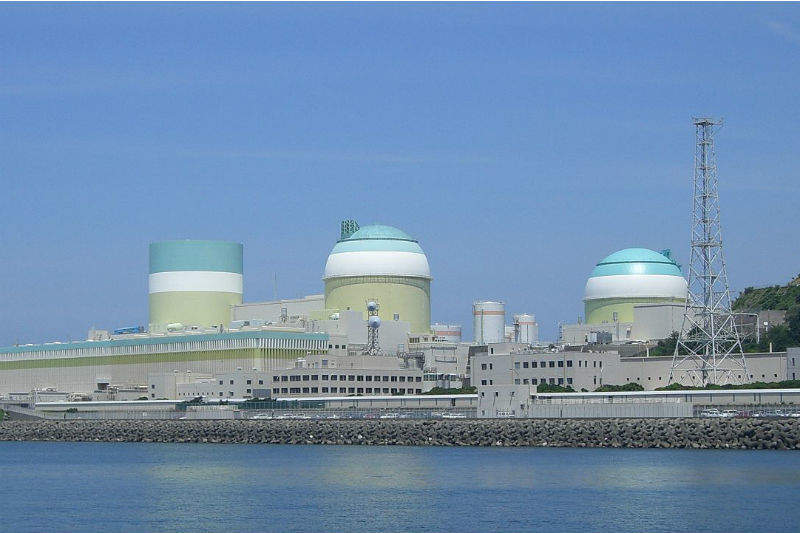 The Japanese Government has pledged to boost the amount of energy coming from renewable sources to 22-24% by 2030 from the current level of 15%, an energy target described as 'unambitious' by critics.
The government has reportedly done very little to promote the use of renewable energy sources such as wind and solar. Japan's foreign minister Taro Kono said the objective was 'significantly low' and described the commitment as 'lamentable'. In comparison, the European Union agreed last month to raise its energy target to 32% by 2030.
Japan currently generates most of its energy needs from fossil fuels. The plan estimates that figure to fall to just over 50% by 2030, reinforced by energy efficiency policies to reduce demand.
Reliance on coal increased after the 2011 Fukushima disaster when public outrage resulted in all nuclear reactors in the country being taken offline temporarily. Of these, six reactors are back in operation, but activating others faces public opposition.
Last year the International Energy Economics and Financial Analysis (IEEFA) said in a report that Japan was in a position to reach an energy target of 35% renewables use by 2030. The projection would require a policy objective to increase solar and offshore wind generation and a potential electricity demand reduction nationwide.
IEEFA director of energy finance studies Tim Buckley told Power Technology: "Japan has been making some solid progress in developing its renewable energy industry. Japan was the second largest installer of solar in the world over 2014-2016. Japan's Mitsubishi Heavy Industries has been working in joint venture with Vestas to build the worlds newest, largest floating wind turbines for installation offshore Japan for the last four years.
"So there is progress, but Japan is still providing massive government subsidised export finance to support expensive polluting coal-fired power generation across Asia. Japan is a global laggard when it comes to real and sufficient action on climate change."
Reaffirmed commitment to nuclear
Nuclear energy still has significant political support. The government said nuclear power would be providing more than one-fifth of national energy needs by 2030, reflecting the government's commitment to the sector.
According to the plan, nuclear is still beneficial to the country's climate change commitments as an emissions-free energy source, despite proposals to reduce reliance on the nuclear power industry.
Tepco – the company that operated Fukushima – announced last week that it was ready to build a new nuclear plant in northern Japan.
Tepco chief executive Tomoaki Kobayakawa said: "While we have strong obligations resulting from the Fukushima accident, we believe that it is our duty to ensure sufficient electricity supplies to avoid cuts."
Reducing reliance on plutonium
The plan also included a pledge to reduce Japan's 47t stockpile of plutonium, which has the potential capacity to produce 6,000 atomic bombs, the majority of which is stored overseas.
Economy, Trade, and Interior Minister Hiroshige Seko said: "The energy plan makes clearer our commitment to reducing the amount [of plutonium]. The government will actively work to appropriately manage, use and reduce the plutonium."
The government originally planned to generate energy from plutonium, but despite decades of research not resulting in an effective and viable method, Japan has been criticised by the international community for continuing production and possession of this amount.