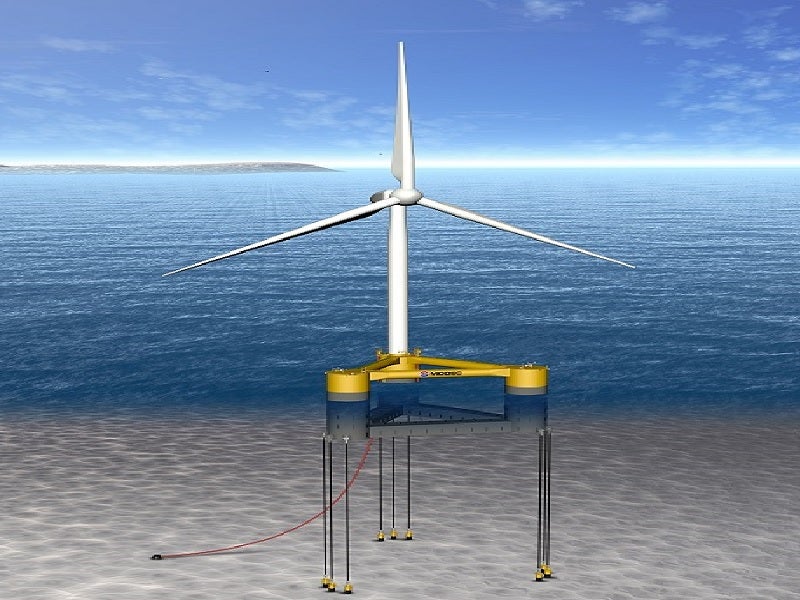 Japanese utility company JERA has started a subsea ground survey to test whether power can be generated using tension leg platform (TLP) floating offshore wind turbines in Ishikari Bay, Hokkaido.
The company launched the survey as part of a consortium that includes MODEC, Toyo Construction, Furukawa Electric and other companies.
The subsea survey is part of the New Energy and Industrial Technology Development Organisation's (NEDO) Project to Develop Cost-Reducing Technology for TLP Floating Offshore Wind Turbines, which was adopted on 21 January.
NEDO commissioned the consortium under its Green Innovation Fund programme with the aim of understanding the seabed's geotechnical structure and other characteristics.
This is thought to be crucial for setting the design parameters for TLP floating offshore wind turbines.
In a statement, JERA said: "The consortium will move forward in conducting surveys and studying plans in anticipation of future verification testing of power generation using TLP floating offshore wind turbines.
"Within the consortium, JERA will, working with the understanding of the fishing industry, move forward in conducting the survey off Ishikari Bay in Hokkaido, conducting wind condition and oceanographic observations, and establishing environmental parameters for use in the design of the TLP floating offshore wind turbines."
The consortium will consult the local fishing industry, residents and government administrations to formulate plans for verification testing.
For the project, JERA will be involved in conducting surveys and measurements for the planned demonstration site, designing power generation facilities and establishing environmental parameters.
Modec will be responsible for floating and mooring systems and Toyo Construction will oversee all mooring foundations, while Furukawa Electric is responsible for power transmission systems.
A basic plan for a 15MW-class power generation demonstration facility will be created based on JERA's design and environmental parameters.
Earlier this week, JERA agreed to buy a 35.1% stake in Vietnamese renewable energy firm Gia Lai Electricity.