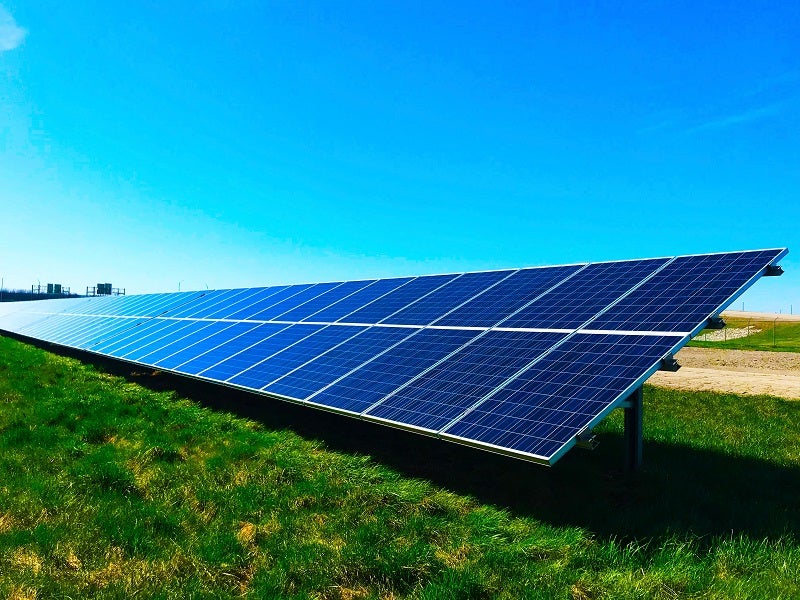 Chinese photovoltaic (PV) manufacturer JinkoSolar Holding has secured a 126MW solar module supply contract in Chile.
The solar modules will expand an existing 160MW solar PV park located in the Antofagasta region.
JinkoSolar LATAM general manager Alberto Cuter said: "This is the second project in Latin America to be equipped with our bifacial modules with transparent backsheets.
"Chile is the largest market for utility-scale projects in the region and we are continuously working to promote our high-quality modules there to support the development of renewable energy.
"The expansion of the PV plant equipped with our bifacial modules has already generated lower LCOE and can compete with traditional sources of energy. We are expecting to sell more bifacial modules in the coming few months across the region."
Equipped with 668,160 JinkoSolar panels, the existing wind facility has operated since 2016, generating 400GWh of clean energy annually.
The expansion will supply 315,900 JinkoSolar bifacial modules to expand the solar facility.
Once completed, the PV plant will use a total of 984,060 JinkoSolar photovoltaic panels, consisting of both monofacial and bifacial modules. It will have the capacity to generate 789GWh per year.
Last July, JinkoSolar Holding delivered 95MW of monocrystalline solar panels to Vena Energy Australia for the Tailem Bend Solar Project in Adelaide.
With a capacity to generate 200,000MWh of renewable energy per year, Tailem Bend Solar Project has the ability to meet the electricity needs of 40,000 homes in the region.