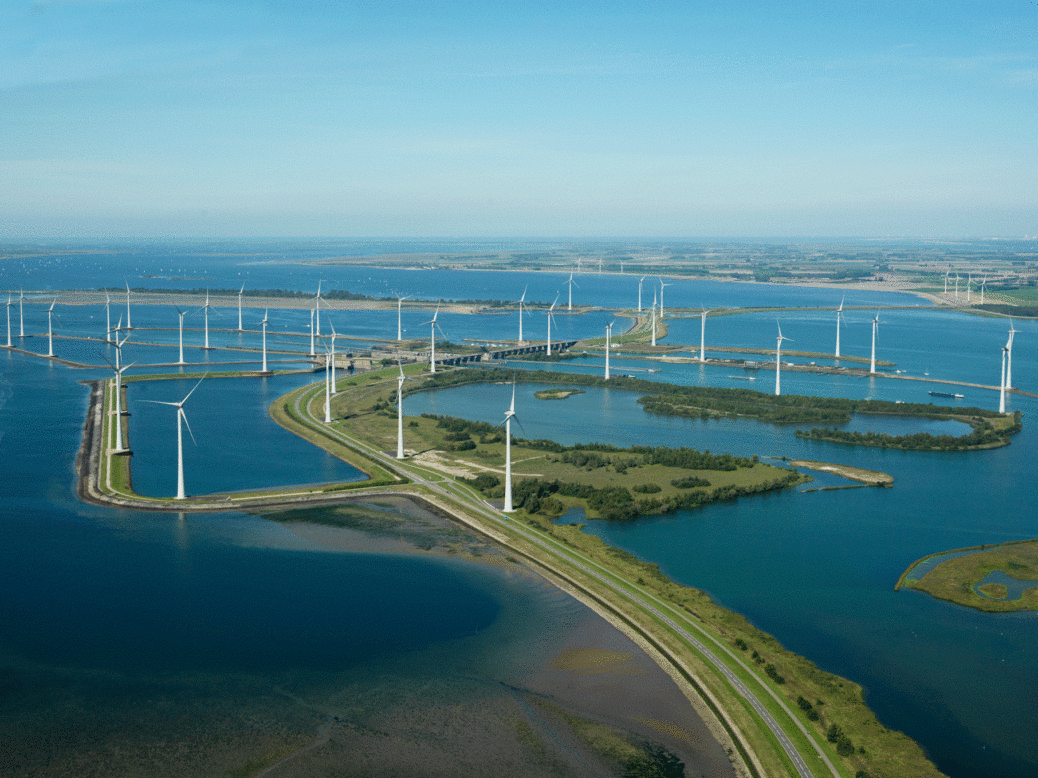 French renewable operator Kallista Energy has acquired a 40% stake in a 102MW wind farm from Enercon.
The company announced it will acquire the stake in the Windpark Krammer onshore wind farm in the Netherlands. This follows the company's acquisition of the 32MW Oostflakkee wind farm, close to Krammer, in 2019.
Krammer is located in the province of Zeeland, around 30km south-west of Rotterdam. The wind farm comprises of 34 Enercon E-115 wind turbines, each with 3MW of generation capacity and a 122m hub height.
The Deltawind and Zeeuwind cooperatives, which represent around 5,000 members, own 60% of the wind farm.
Kallista Energy president Frédéric Roche said: "Windpark Krammer illustrates perfectly how enterprising spirit combined with expert wind technology can enable thousands of inhabitants to act for an energy transition in their region.
"The long-term commitment of Kallista Energy and of its institutional shareholders is perfectly aligned with the vision of the other partners in this project."
Kallista Energy will take all of Enercon's shares, backed by funds advised by Ardian on behalf of APG and AXA, its institutional shareholders.
The Krammer wind farm was commissioned in March 2019 and generates approximately 365GWh of renewable power per year while offsetting four million tonnes of CO₂ emissions throughout its lifetime.
With the acquisition of the Krammer and Oostflakkee wind farms, Kallista Energy will have 134MW of onshore wind capacity in the Netherlands and 213MW of capacity in operation in France.
Enercon Dutch Branch country manager Bram van Noort said: "We are looking forward to realize additional landmark projects and prototype sites and continue to drive forward the energy transition in Europe together."