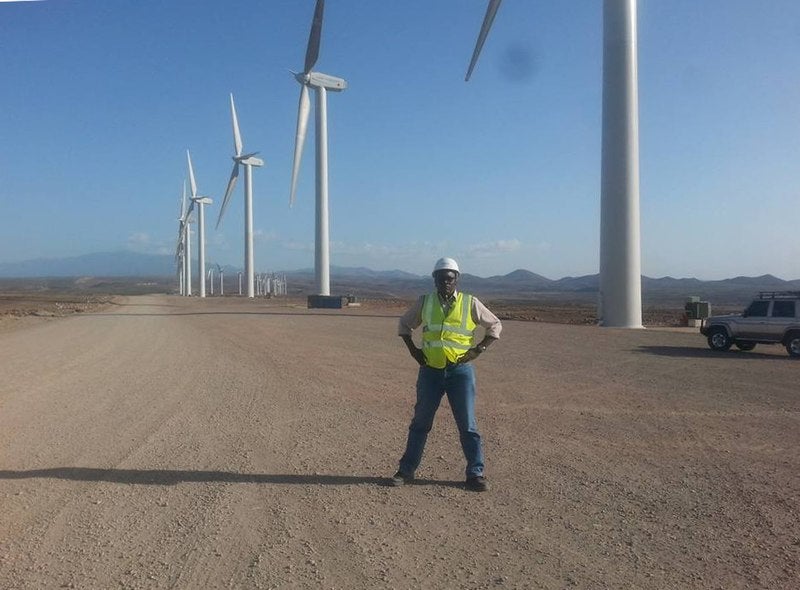 Kenya President Uhuru Kenyatta has commissioned the Lake Turkana windfarm, Africa's largest wind power project with an installed capacity of 310MW.
Kenyatta said:  "With this monumental feat, Kenya scores another first in Africa, I challenge all Kenyans to remain resilient builders who build best when called upon to build greatly.
"The successful implementation of Lake Turkana Wind Power demonstrates Kenya's outstanding credentials as an investment destination in Africa and is a perfect example of the immense potential of the public-private partnership model of implementing development projects.
"I invite other investors, not only within the energy sector but across the full spectrum of the economy, to join hands with the government in conceptualising and delivering transformative projects that secure measurable returns for our people as well as the investors."
Deputy President William Ruto said that the success of the project was a result of the commitment of all stakeholders including host communities, various development partners and the private sector.
In addition to the wind farm, Kenyatta commissioned the 428km high voltage power transmission line.
Constructed by the Kenya Electricity Transmission Company (KETRACO), the double circuit 1,200MW capacity line carries the electricity generated at the plant to Suswa into the national grid.
Since March 2013, Kenya's installed capacity has increased from 1,768MW to 2,712MW with the addition of Lake Turkana Wind, Garissa Solar Power (54MW) and Ngong Wind Plants (26MW) that joined the grid in 2018.