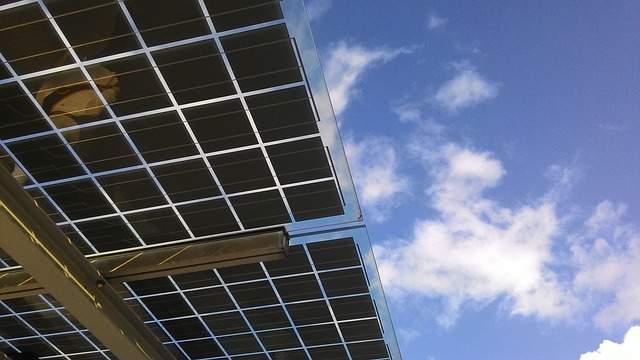 Researchers from Brunel University London are developing ready-made solar panels that snap together, in a so-called 'lego-style'.
The 'PVadapt' panels work to turn waste heat into hot water and come as part of a £10m sustainable energy scheme starting at the university next week.
The scheme, dubbed Project PV, seeks to develop an effective and flexible solar-powered energy system that generates heat and electricity from hot water. Founded by Horizon 2020, the multi-disciplinary project is expected to take three and a half years to complete.
The PVadapt panels combine photovoltaic (PV) cells with flat heat pipes, the latter of which work to transfer unwanted heat away from surfaces and are widely deployed in industry to cool electronic devices, used in everything from PCs to the International Space Station.
In this project, the heat pipes will be used to cool the PV cells themselves, making them more efficient and extending their lifespan.
Without the cooling system, the PV panels become less efficient the more heat they soak up, meaning that the sunnier it is, the more energy they produce, but the less they convert into electricity. In the new design, however, the heat pipes take away the excess heat and use it to produce the hot water for the building.
Technical coordinator Professor Hussam Jouhara, who invented the Flat Heat Pipe, said: "Our solar panels are PV coated for the most southerly-facing aspect of the roof and are designed to clip together as a weather-tight roof as simply as clicking together Lego or laminate flooring.
"The approach focuses on low-cost, high-efficiency and modular prefabricated 'Lego'-type construction elements for near-zero-energy buildings."
Jouhara and the team at Brunel University will use the panels to create the prefabricated building integrated photovoltaic (BIPV) energy and thermal storage system. The panels, which cost £260 per square metre, can be deployed in social housing, public buildings and offices, as well as off-grid sites.
The team said that working to perfect solar infrastructure is particularly important considering predictions that energy use in buildings could double or even triple by 2050, with the majority of domestic energy used to heat water.
PVadapt is the result of efforts from 18 organisations from 11 different countries. The click-in-place panels are due to be installed on the roofs of eight buildings in Spain, Greece, Austria and Portugal.