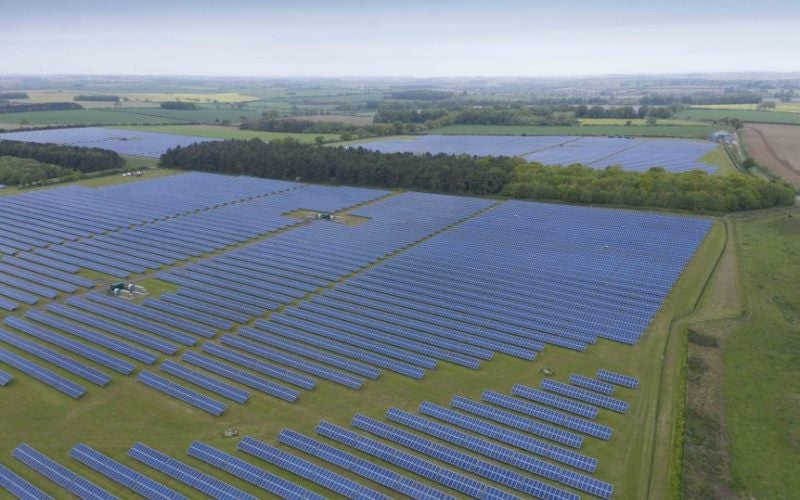 London-based solar energy developer Lightsource BP has announced the acquisition of approximately 2GW of greenfield solar projects from Enerlife, an independent renewables developer in Brazil, for an undisclosed amount.
The Enerlife portfolio comprises 1.9GW of solar projects, including 440MW in late-stage development and 180MW of distributed generation projects across five states, each one with up to 5MW capacity.
As part of the transaction, some members of Enerlife will join Lightsource BP to continue serving the acquired portfolio.
Former CEO of Enerlife Miguel Lobo will join Lightsource BP as director of business development, along with other senior executives from the company.
Lightsource BP group chief operating officer Kareen Boutonnat said: "This move creates a very firm footprint for us across the region and bringing the Enerlife team onboard significantly enhances our local capability and experience.
"These are the building blocks of which we will grow a very successful solar business across Brazil."
The company has so far invested more than $3bn across nearly 2GW of solar projects globally.
Lightsource BP director for international business development Vlasios Souflis said that the company will mainly target corporate and industrial buyers in the regulated and unregulated markets.
Souflis said: "We consider a new market entry strategy very carefully, and whilst we have identified an incredible opportunity in Brazil, we need to ensure we have the right capability on the ground to realise our ambitions.
"We have put an enormous effort into ensuring we have the best team in place to grow our business to the next level across the region."
British petroleum firm BP holds a 43% stake in Lightsource BP, which has expanded its operations in the US states of California, Pennsylvania, and Maryland, as well as in Egypt and India.
Lobo said: "We are very excited to become part of the Lightsource BP family. Based on our project development experience across Latin America, our team has achieved a significant portfolio in a short space of time."