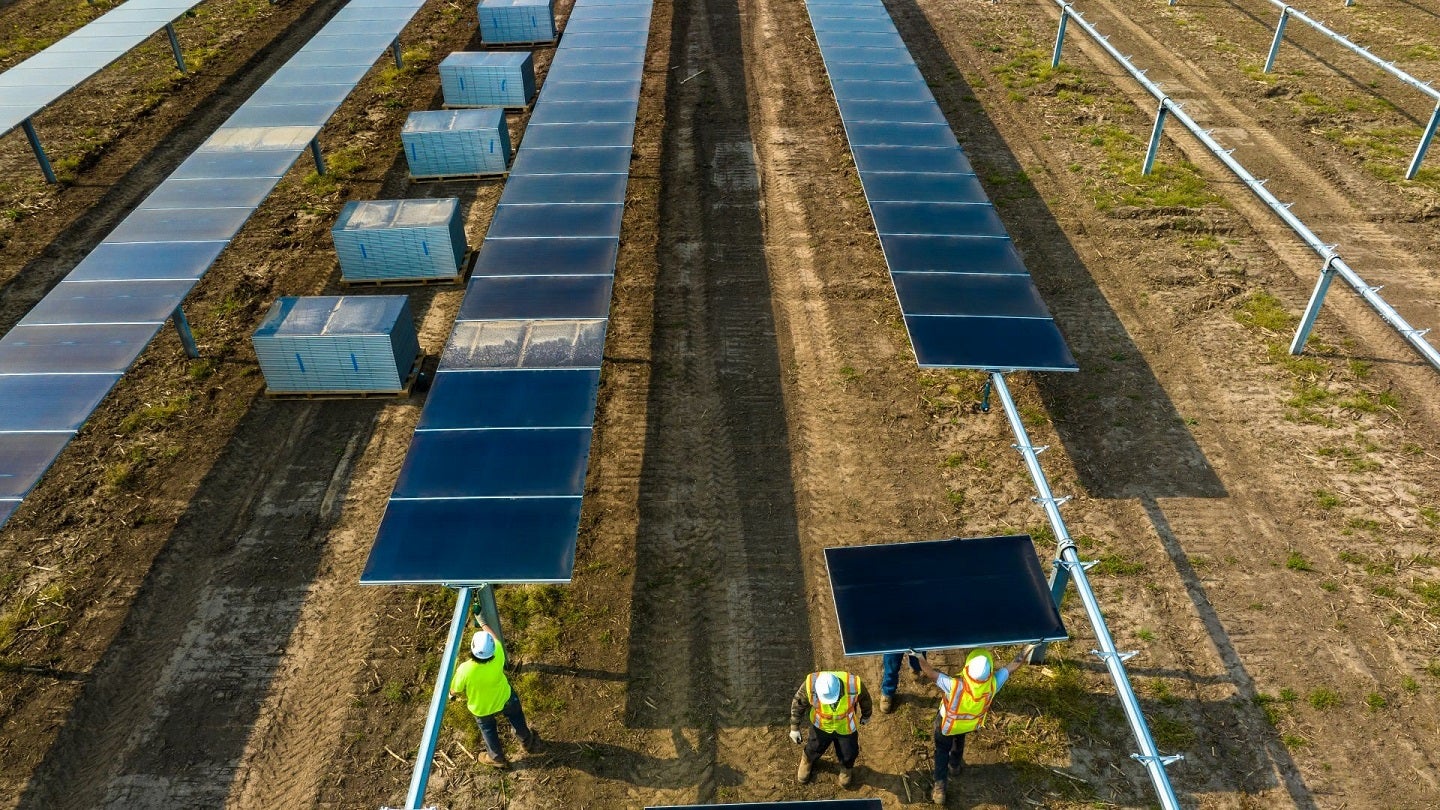 bp subsidiary Lightsource bp has completed a $460m financing package to support the construction of two solar projects with a total capacity of 368MW, in the US states of Louisiana and Indiana.
The financing came from Bank of America, Lloyds Banking Group, ING Capital, Societe Generale and NatWest.
Lightsource bp is also investing to meet the balance of equity requirements.
The two solar plants include the 188MW Honeysuckle Solar in St Joseph County, Indiana, and the 180MW Prairie Ronde Solar in St Landry Parish, Louisiana.
Lightsource bp Americas CEO Kevin Smith said: "By leveraging domestic content incentives offered in the Inflation Reduction Act, both the Honeysuckle and Prairie Ronde solar projects provide exciting examples of the IRA's benefits in real action."
Scheduled to be operational next year, the Honeysuckle Solar and Prairie Ronde Solar projects are supported by long-term power purchase agreements with AEP Energy Partners and McDonald's, respectively.
The two projects will be installed with a total of nearly 800,000 panels to be supplied by First Solar. The supporting smart solar trackers will be supplied by New Mexico-based Array Technologies.
The project is being developed with an investment of $250m. Nearly 200 temporary jobs, in addition to hundreds of jobs in the supply chain, will be created during its construction phase.
Once operational, the Honeysuckle Solar project is expected to generate nearly $30m in tax revenues for government agencies over 30 years.
The power generated from the solar plant will be enough to supply 27,000 homes while offsetting 204,000 metric tonnes of CO₂ emissions annually.