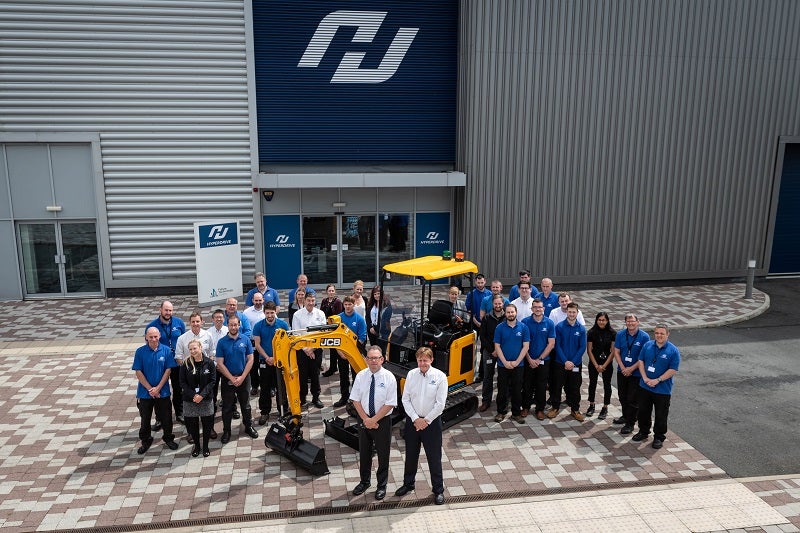 Battery producer Hyperdrive Innovation has opened HYVE, the UK's largest independent lithium-ion battery manufacturing factory, in Sunderland. The company has invested £7m in the project since moving to the site of the factory in 2014.
The new facility will enable Hyperdrive to produce 30,000 battery packs a year and accelerate the company's product development and technology pipelines.
Hyperdrive said that the HYVE facility will support the UK government's target of net-zero emissions by 2050 and create new engineering and manufacturing jobs in the Sunderland area.
British manufacturing group JCB recently signed a supply agreement for Hyperdrive batteries to power JCB's first electric excavator.
Reaction
Hyperdrive announced the news by tweeting: "Something pretty electric is launching, are you ready?"
"The wait is over. Welcome to HYVE, the UK's largest independent battery pack manufacturing facility."
Hyperdrive CEO Chris Pennison added: "We're working with some of the most forward-thinking and innovative organisations in the world as their trusted electrification and energy storage partner. HYVE enables us to deliver a high-quality product, providing our customers with the right energy at the right time."
Sunderland City Council leader Councillor Graeme Miller welcomed the move, stating: "Hyperdrive is a terrific example of Sunderland's world-class status in automotive, advanced manufacturing and knowledge economy.
"Its phenomenal growth and global success will bring new opportunities and highly skilled jobs to the city, and help to solve urgent energy and environmental challenges worldwide.  We're delighted to work alongside Hyperdrive as it grows."
Department for Business, Energy and Industrial Strategy minister Andrew Stephenson tweeted: "We are committed, through our Industrial Strategy and Automotive Sector Deal to establishing the UK as a world leader in battery technology and the HYVE facility will help play a crucial role in us delivering on this ambition."
Minister Andrew Stephenson "We are committed, through our Industrial Strategy and Automotive Sector Deal, to establishing the UK as a world leader in battery technology and the HYVE facility will help play a crucial role in us delivering on this ambition" https://t.co/fSl27MDs2b

— Andrew Stephenson MP (@Andrew4Pendle) July 11, 2019