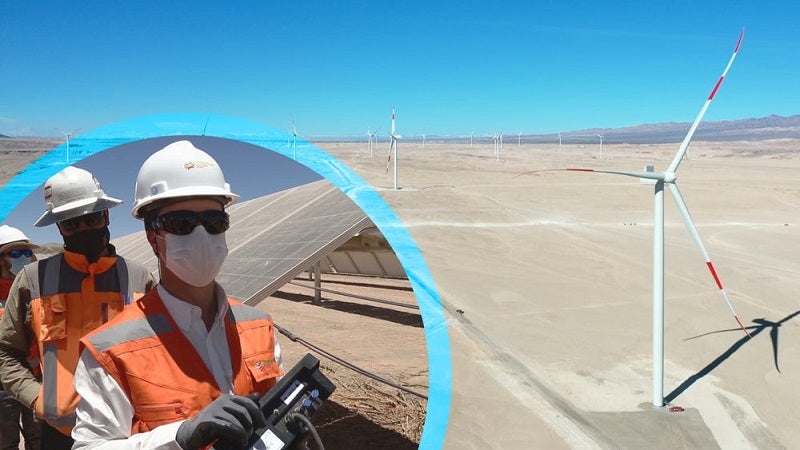 Ireland-based energy company Mainstream Renewable Power has announced plans to develop a hybrid energy platform with more than 1GW of capacity in Chile.
The Nazca Renovables platform consists of three wind farms and three solar photovoltaic generation assets, all divided into three portfolios.
The first of these portfolios, Humboldt, will supply 255MW of green energy through the Tata Inti solar farm and Entre Ríos wind farm.
The Humboldt portfolio will supply clean energy to an undisclosed strategic partner under a long-term bilateral private power purchase agreement.
Construction works on the Humboldt portfolio are expected to start next year.
Mainstream Latin America general manager Manuel Tagle said: "The Nazca Renovables platform and its three portfolios [will] make Mainstream an even more influential enabler of Chile's decarbonisation.
"The six new projects will help bring investment and employment across the country, consolidating Mainstream's leadership in one of Latin America's most advanced markets for renewable energy."
Mainstream is exploring the use of hybrid solutions on the platform, such as storage systems with large-scale batteries.
This would help the company generate power for more hours in a day, allowing it to better serve customers' needs and support Chile's electricity grid.
Once operational, the platform will have the capacity to offset more than 1.1 million tonnes of carbon emissions.
Mainstream CEO Mary Quaney said: "Not only is this platform a significant expansion for Mainstream worldwide, but it is a prime example of the new possibilities the company is developing through renewable energy agreements with private clients.
"Flexibility and reliability are key for such clients and our exploration of integrating storage and batteries shows how we are adapting to the needs of our customers and the energy transition."
Earlier this month, Mainstream Renewable raised $182m for the third and final phase of its Chile-based wind and solar platform, Andes Renovables.