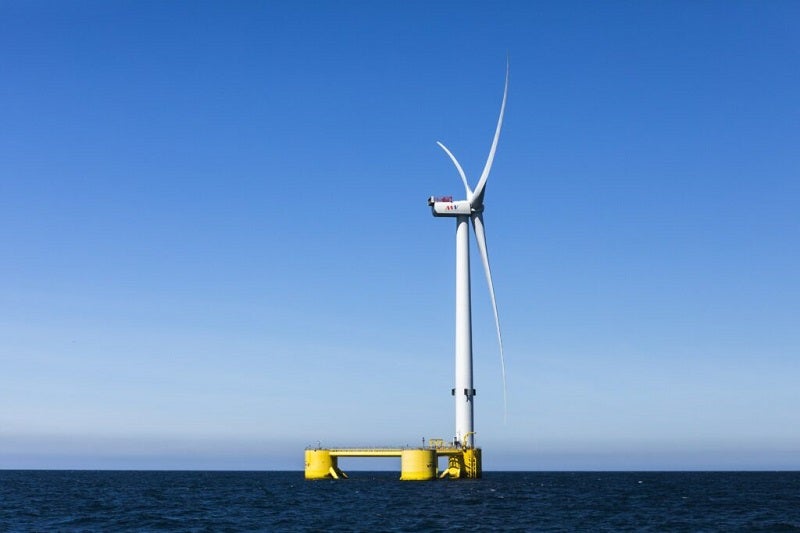 Renewable energy companies Mainstream Renewable Power and Ocean Winds have signed a seabed lease agreement with Crown Estate Scotland to build a floating offshore wind farm.
Crown Estate Scotland selected the two companies earlier this year as the preferred bidder for developing the 1.8GW facility offshore from the Shetland Islands.
The lease agreement signed with Crown Estate Scotland is valued at £36m ($40.4m), which is an option fee that the partners will need to pay as successful bidders.
Mainstream Renewable Power UK Country manager Sian Lloyd-Rees said: "We are thrilled to progress our plans for the Arven Offshore Wind Farm and, building on Mainstream's Scottish development experience and the Aker group's decades-long offshore heritage in the North Sea, we are ready to take a leading role in industrialising floating offshore wind.
"Supporting the UK Government's net-zero ambitions, the wind farm is well placed to capitalise on Scotland's offshore expertise and industry as we work with local partners to explore offtake opportunities."
Mainstream and Ocean Winds have named the project Arven Offshore Wind Farm.
To be developed on an industrial scale, the offshore facility will generate enough clean energy to power two million homes and offset three million tonnes of carbon emissions a year.
Ocean Winds UK country manager Adam Morrison said: "Our team at Ocean Winds are delighted that we are further strengthening our position in Scotland with these new projects, which build on our delivery experience here in Scotland, as well as internationally.
"We are excited to be advancing the development of commercial-scale floating wind farms off Scotland and delivering significant new volumes of clean energy for the country to meet its energy transition objectives.
"We look forward to listening to the many stakeholders who will have an interest in these projects as we start the development process to realise the potential of these projects."