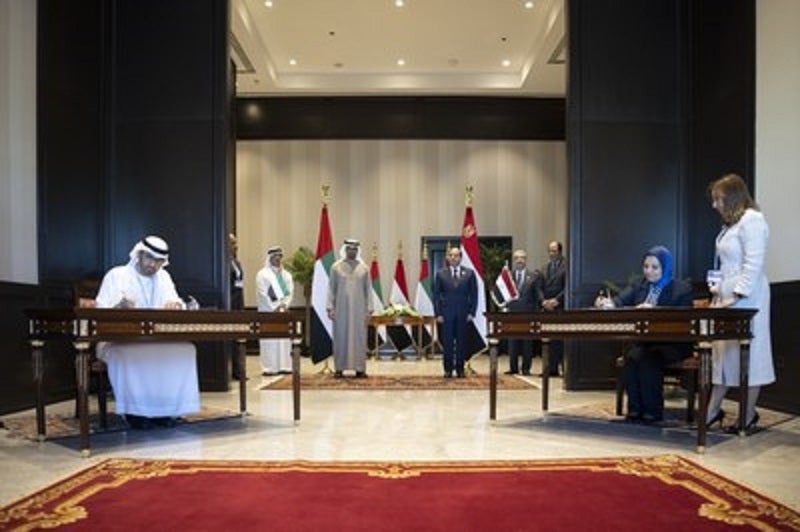 UAE-based energy firm Masdar , along with its Dutch joint venture company Infinity Power and Hassan Allam Utilities , has signed a memorandum of understanding (MOU ) with Egypt's Minister of Electricity and Renewable Energy to build a 10GW onshore wind project in Egypt.
As part of the country's Green Corridor initiative, the project will have the capacity to generate 47,790GWh of clean energy per year, while displacing 23.8 million tonnes of carbon emissions.
The project is estimated to save around $5bn in annual natural gas costs for the country.
Additionally, the project is expected to create 100,000 jobs, with 30,000 estimated to be during the construction phase. It will provide indirect employment to around 70,000 people.
The wind project is also expected to create 3,200 operation and maintenance jobs once it becomes operational.
MoU was signed by the UAE Minister of Industry and Advanced Technology, UAE Special Envoy for Climate, and chairman of Masdar Dr Sultan Ahmed Al Jaber and Egypt's Minister of Electricity and Renewable Energy Dr Mohamed Shaker El-Markabi on the sidelines of the COP27 in Sharm El-Sheikh.
Masdar CEO Mohamed Jameel Al Ramahi said: "With this agreement to develop our largest-ever project, Masdar is proud to bolster our contribution to Egypt's renewable energy goals, while strengthening our partnerships with Infinity Power and Hassan Allam Utilities and building on our relationship with the Egyptian Government.
"We are confident this project will help provide clean and sustainable energy to Egypt's people while ensuring the country meets its decarbonisation commitments."
Last month, Masdar expanded its UK footprint with the acquisition of battery energy storage system (Bess ) developer Arlington Energy .