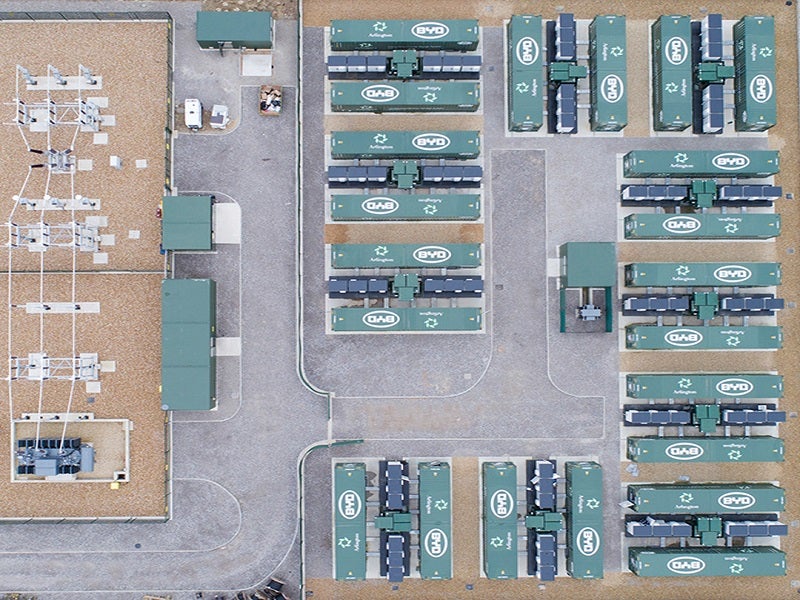 Emirati state-owned energy firm Masdar has expanded its presence in the UK by acquiring battery energy storage system (Bess ) developer Arlington Energy .
Based in London, Arlington Energy specialises in developing, operating and financing flexible energy solutions.
The company has completed more than 170MW of assets over the past two years.
Masdar CEO Mohamed Jameel Al Ramahi said: "Masdar and Arlington Energy share a long-standing belief that greater investment in energy storage is critical if countries are to expand their renewable energy portfolios and achieve their net-zero ambitions.
"By working together, we will be able to provide a more resilient and flexible energy resource, helping to accelerate the UK and other European countries' clean energy transitions, and supporting our efforts in expanding our offshore wind and broader renewables portfolio."
The deal will allow BESS projects to be developed, built, managed and financed under one Masdar-Arlington platform.
The financial terms of the transaction have not been disclosed.
Arlington Energy co-founder and director Matthew Clare said: "Partnering with Masdar allows us to accelerate our BESS rollout in the UK and will make us the leading platform for energy storage.
"With Arlington's experience and expertise in the procurement, construction and operational management of BESS, and Masdar's global capabilities in renewable energy, combining forces is a natural progression.
"This partnership creates a business with huge potential, immediately capable of delivering at scale domestically, and in other markets in the future, as more nations join the UAE and UK in setting net-zero targets."
In August this year, Masdar reached an agreement with the Tanzania Electric Supply Company to install 2GW of renewable energy capacity in Tanzania.
The two companies will initially focus on developing solar photovoltaic and onshore wind assets with 600MW of capacity.
They also plan to explore opportunities for a further 2GW of renewable capacity.