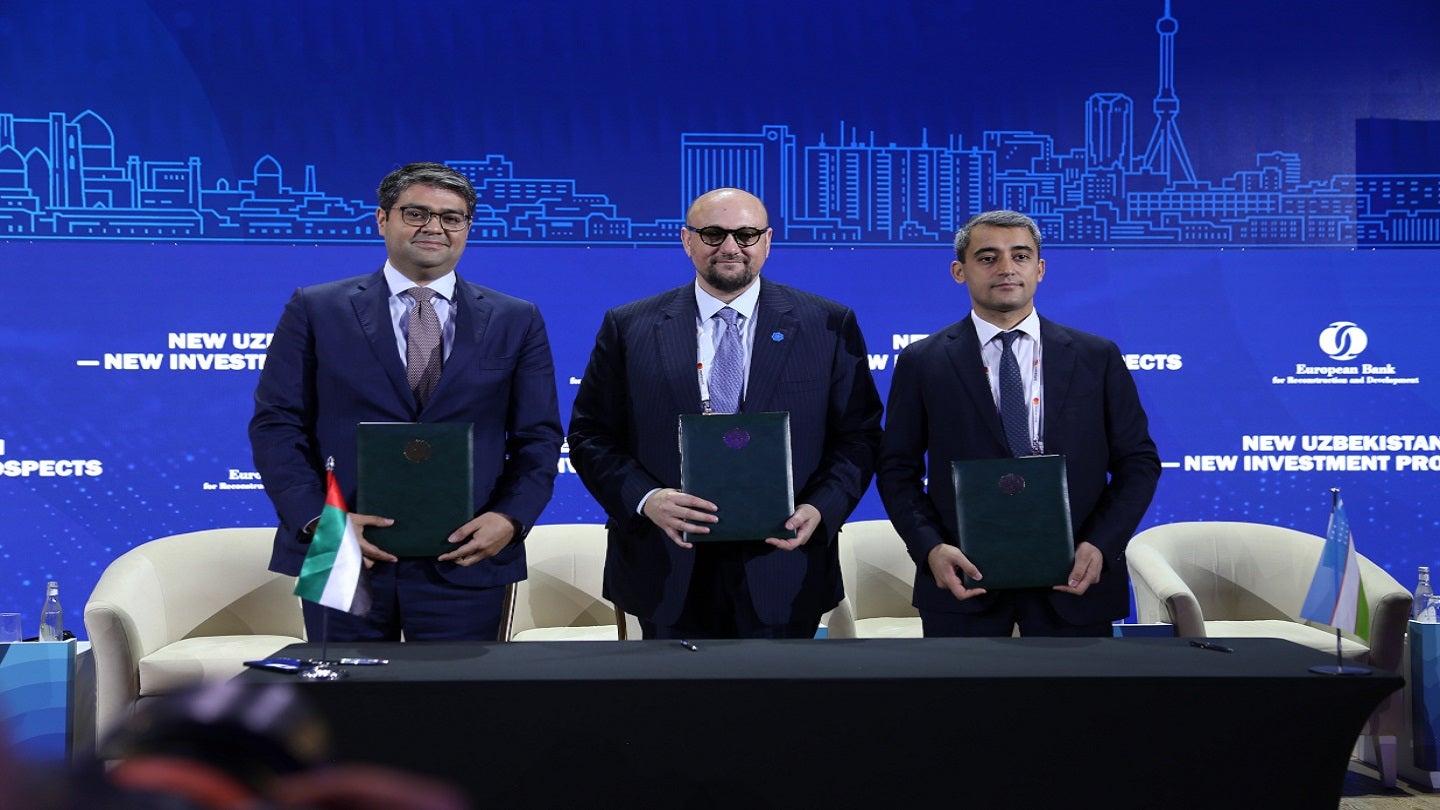 UAE-based energy company Masdar has signed a joint development agreement with Uzbekistan's Ministry of Energy and Ministry of Investments, Industry and Trade to develop 2GW of renewable energy and 500MWh of solar, wind and battery storage projects across the Central Asian country. 
Masdar chairman Dr Sultan Al Jaber said: "The UAE is fully committed to supporting countries to decarbonise. Uzbekistan is a key strategic partner, and we continue to work together to deliver renewable energy projects that power homes and businesses, while crucially cutting emissions.
"The world needs to triple global renewable energy capacity by 2030 to reach the goals set out in the Paris Agreement. As we prepare to host COP28 in the UAE, we believe ambitious partnerships with countries like Uzbekistan are vital in helping to meet this target."
The agreement reflects Masdar's commitment to supporting global net zero ambitions and Uzbekistan's goal of meeting 25% of its energy needs – 7GW of solar and 5GW of wind capacity – from renewables by 2030.
In 2019, Masdar began to develop the 100MW Nur Navoi solar facility, Uzbekistan's first successfully financed independent power producer solar project. It became operational in 2021.
In April 2022, Masdar reached financial close on three solar photovoltaic facilities in the country which have a total capacity of 900MW.
Financing was provided by the Asian Development Bank, the Asian Infrastructure Investment Bank, the European Bank for Reconstruction and Development and the European Investment Bank.