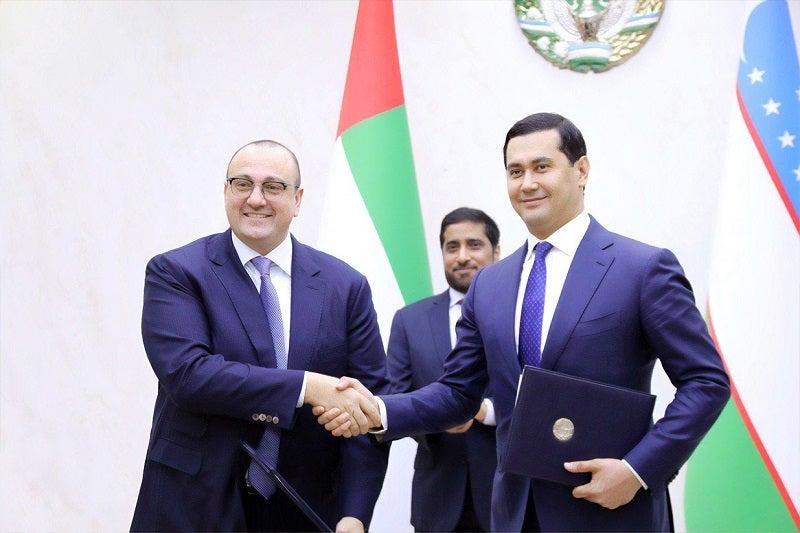 UAE-based renewable energy company Masdar has signed an agreement to build a 100MW solar project in Navoi region of Uzbekistan.
Masdar was announced as the winner in a national tender for the project last month as it tendered the lowest tariff of 2.679 US cents per kilowatt-hour.
The Uzbekistani Government entered a power purchase agreement (PPA) and government support agreement (GSA) with Masdar.
Under the terms of the agreement, the UAE-based company will be responsible to design, finance and build the plant. It will also operate the 100MW photovoltaic power station for a 25-year period.
It is expected that the construction work will start in the first quarter of 2020 and take a year to complete.
Uzbekistan Minister of Investments and Foreign Trade Sardor Umurzakov said: "The signing of the government support agreement with Masdar is a historical event, which proves again that the reforms and transformations begun under the supervision of President Shavkat Mirziyoyev three years ago have a non-reversible nature.
"We will continue to implement such projects in a transparent and competitive manner to find the solutions, which are the most acceptable for the benefit of Uzbekistan."
Masdar CEO Mohamed Jameel Al Ramahi said: "As a global leader in the development of commercially viable renewable energy in more than 25 countries, Masdar is honoured to partner with Uzbekistan in the realisation of this landmark solar energy project.
"At Masdar, we have an impressive track record in helping emerging markets to unlock the growth potential of renewable energy, not only in terms of attracting investment into the modernisation of their energy infrastructure but also their wider economy."
In another development, Masdar also announced an investment of $150m in India's Hero Future Energies.