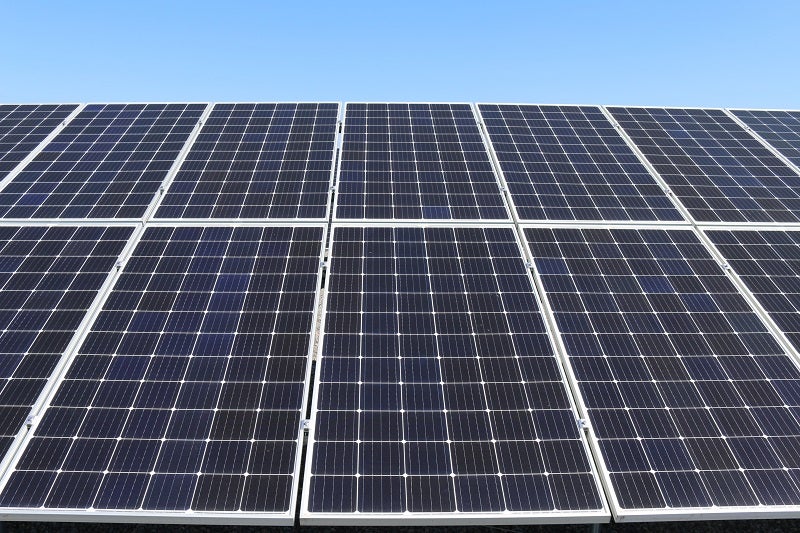 Indian prime minister Narendra Modi has used video conferencing to inaugurate the 750MW Rewa Solar Project.
Modi said the state would soon be the centre of Solar Energy in the country, as major projects in Neemuch, Shajapur, Chattarpur and Omkareshwar continue to progress.
Located across 500ha of land in Madhya Pradesh, India, the Rewa Solar project claims to be Asia's largest power project. It comprises three solar generating units, each with a 250MW capacity.
The Indian Government has said the Rewa project is the first in the country to break the grid parity barrier, meaning it generates energy cheaper than the national grid. The project's owners expect it to offset approximately 1.5m tonnes of carbon emissions annually.
Rewa Ultra Mega Solar (RUMSL), a joint venture company between Madhya Pradesh UrjaVikas Nigam Limited and Solar Energy Corporation of India, developed the solar facility.
Delhi Metro will use 24% of the energy supplied, while the remaining 76% will supply Madhya Pradesh's state distribution companies.
RUMSL received government finances of $18.3m (Rs1.38bn) for development of the solar park. The company selected Mahindra Renewables, ACME Jaipur Solar Power, and Arinsun Clean Energy through reverse auction to develop the three solar units.
The project supports India's goal of 175GW of installed renewable energy capacity by 2022, including 100GW of solar installed capacity.
In a separate development, Siemens Gamesa Renewable Energy has launched its next-generation wind turbine, the SG 3.4-145, in the Indian market.
In a statement the company said the turbine was specifically designed and optimised to suit the wind conditions in the country.