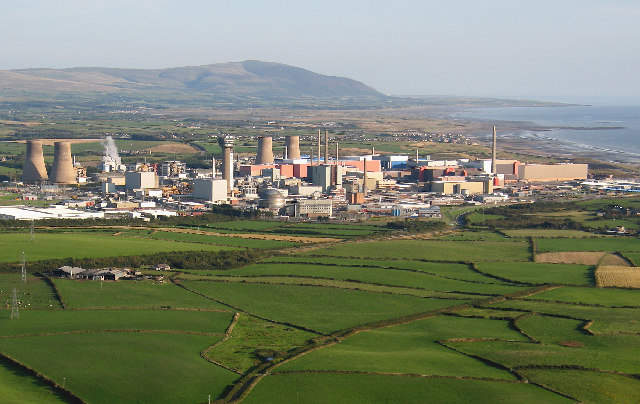 The National Audit Office (NAO) has released a report detailing the unstable condition of highly dangerous plutonium canisters at the Sellafield nuclear plant, said to be "decaying faster than anticipated".
The report, titled 'Progress with reducing risk at Sellafield' warns that if these canisters were to leak it would prove an "intolerable risk" – a label defined by the Nuclear Decommissioning Authority (NDA) as a situation where reducing the risk "becomes the overriding factor", taking precedence over matters of cost and requiring immediate action.
The NDA has refused to comment on the number of canisters affected, though it has said it is only a "small proportion" of their total number.
The UK houses 40% of global civil plutonium, the majority of which is stored at the Sellafield site in Cumbria, itself overseen by the NDA. The substance is a by-product of nuclear fuel reprocessing and the site's abundant stock has led the NDA to label Sellafield its most hazardous facility.
The new report shows Sellafield, which opened in 2012, to have 'unsuitable' containers for storing plutonium. The NAO has proposed the canisters be repackaged through the store retreatment plant (SRP) facility, though until this facility is ready the NDA is recommended to place the more unstable canisters in extra layers of packaging.
In response to these measures, the NDA has announced its decision to pledge a further £1bn on these packaging canisters, and £1.5bn on building a new facility to house the plutonium.
The report estimates that the NDA will face an overspend of up to £913m in its efforts to clean up Sellafield.
Despite this, the NAO said that since its last assessment of the Sellafield site in 2015, work to reduce risk had taken "an encouraging turn for the better". However, the agency has also recommended a review of the NDA's role, function and governance to ensure progress at the site is sustained.
NAO head Amyas Morse said the proposed improvements were encouraging, but that "the scale of the challenge is very great". He added that the NDA needed to "do a better job of explaining what progress it has made" so that Parliament can hold it to account for the issue.
GlobalData analyst Harminder Singh said the situation at Sellafield is a perfect example of a major problem faced in the nuclear power industry – that of decommissioning costs. He notes that the International Energy Agency "expects a significant level of decommissioning of nuclear power plants to happen till 2040", bringing with it the problems and costs tied to nuclear waste management.
Singh adds that the nuclear power industry already suffers from delayed progress following "the Fukushima disaster and the bankruptcy filing by Westinghouse", as well as the scrapping of two reactors in South Carolina despite having received US Government investment of $9bn. Such setbacks only highlight the unstable nature of the sector and the high price to be paid when problems arise.