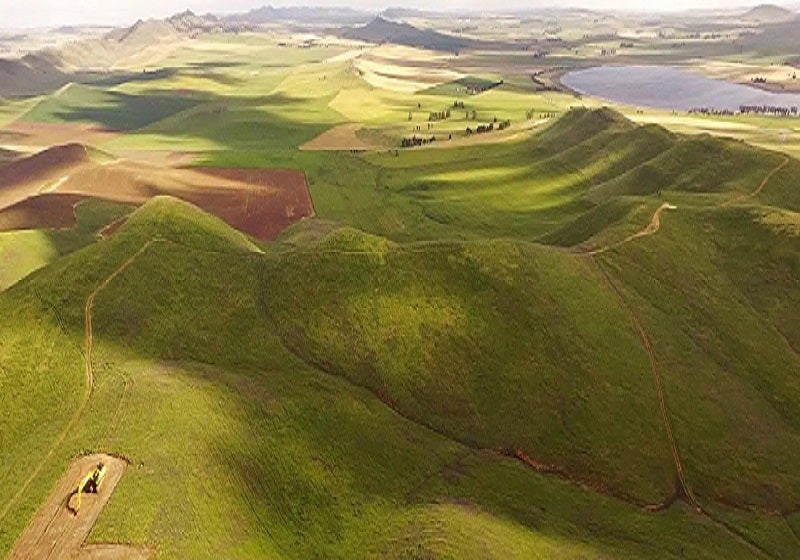 French renewable energy company Neoen has reached financial close for part of its Goyder South Stage I wind farm in South Australia.
The 412MW wind project is being funded by equity and debt facilities offered by six lenders, namely ANZ, HSBC, Mizuho, Societe Generale, Sumitomo Mitsui Banking Corporation and Westpac.
The first tranche covers 209MW of the wind farm's capacity and is supported by two long-term power purchase agreements (PPAs).
One PPA is with the Australian Capital Territory (ACT) Government for 100MW over 14 years, while the other is a ten-year PPA with Australian electricity retailer Flow Power for 40MW.
Neoen Australia managing director Louis de Sambucy said: "We are delighted to announce that Goyder South, Neoen's most ambitious giga-project, reached this key financial milestone at the end of 2022.
"I would like to thank the lender group for their trust and their commitment.
"We are on track to deliver Stage 1 in 2024 and look forward to the contribution it will make to South Australia's ambition to become a major renewable energy exporter and to the ACT's goal of reaching net zero by 2045."
Neoen said that the remaining 203MW of Goyder South Stage I's capacity is supported by a baseload contract with BHP.
Financing for the wind farm's second portion is expected to be completed this year.
Goyder South Stage I has 75 wind turbines and 412MW of capacity. It is expected to come online next year.
Once operational, it will become the largest wind power asset in Neoen's global portfolio.
Goyder South has approval for 1.2GW of wind and 600MW of solar capacity, as well as 900MW of battery storage capacity.
The wind farm is the first phase of Neoen's Goyder Renewables Zone project, which is a hybrid wind, solar and storage asset.