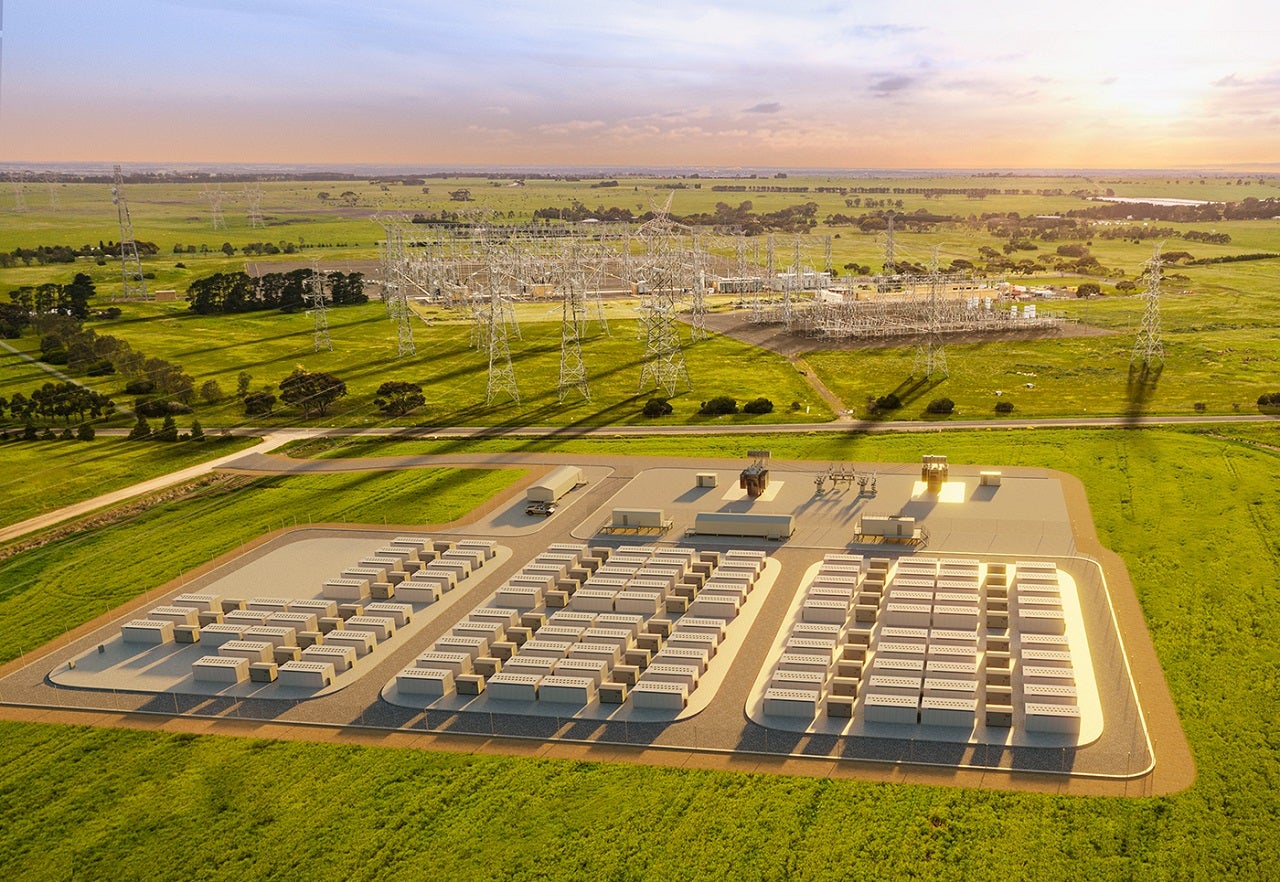 Renewable energy company Neoen has secured a 250MW grid services contract, which will enable it to construct the 300MW / 450MWh Victorian Big Battery in Geelong, Australia.
Under the contract awarded by the Australian Energy Market Operator (AEMO), the company will proceed with the next phase of the planned battery. This will be delivered together with Tesla and AusNet Services.
The company received the contract in a competitive tender initiated by the Victorian government.
The world's largest lithium-ion Tesla battery will be built by Neoen near the Moorabool Terminal Station, Geelong, and is expected to commence operations by 2021-2022.
It will boost reliability and support the state's transition to renewable energy.
Minister for Energy, Environment and Climate Change Lily D'Ambrosio said: "The big battery will help protect our network in summer, create jobs and drive down energy prices, as well as supporting our recovery from the coronavirus pandemic."
"Victoria is embracing new technologies that will unlock more renewable energy projects than ever before – delivering clean, cheap, reliable power to all Victorians."
The battery construction is expected to create more than 85 jobs in the region.
Neoen said that it will pay for construction of the battery, as well as its ongoing operation and maintenance.
Neoen chairman and CEO Xavier Barbaro said: "The Victorian Big Battery and the grid support services it will provide heralds a new era for large-scale energy storage in Australia.
"We will continue to build on this experience to deliver world-leading solutions that help to shape and transform the grid of the future for the benefit of industry and consumers across Australia and around the globe."
To address the unscheduled power outages in peak summer, the Victorian Big Battery will reserve certain energy to increase the power flow through the Victoria-New South Wales Interconnector by up to 250MW.