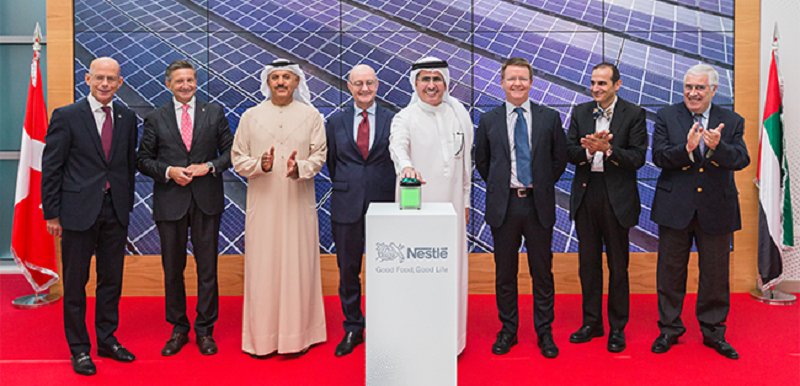 Nestlé Middle East and the Dubai Electricity and Water Authority (DEWA) have opened new ground-mounted solar facility at the company's Al Maha plant in Dubai.
The new facility is the UAE's largest ground-mounted private solar plant. Nestlé's new solar facility will involve the installation of 28,000 solar photovoltaic (PV) panels at the company's three manufacturing sites.
These panels are capable of generating 10GWh of electricity per year, while eliminating six million kilograms of carbon emissions annually.
Nestlé executive vice-president Marco Settembri said: "Nestlé is committed to stewarding resources for future generations through caring for water, safeguarding the environment and acting on climate change.
"The solar plant in Dubai is an important contribution to Nestlé's global ambition to achieve zero net greenhouse gas emissions by 2050. We are embracing the most ambitious aim of the Paris Agreement to limit global temperature rise to 1.5°C."
Out of the three, the manufacturing site at Al Maha is the largest with 20,000 PV panels, which can generate 7.2GWh of electricity annually.
Nestlé Middle East chairman and CEO Yves Manghardt said: "We are determined to continue to play a positive role in the Middle East and contribute to the United Nations' Sustainable Development Goals (SDGs)."
The company further added that currently one third of its factories across the globe are using 100% renewable electricity, and it further aims to increase the usage of electricity from renewable sources.
In October 2018, Nestlé Waters North America (NWNA), signed a renewable energy agreement with Engie Resources, under which the latter agreed to supply more than 50% of the energy needed for NWNA's manufacturing and distribution facilities in Texas.