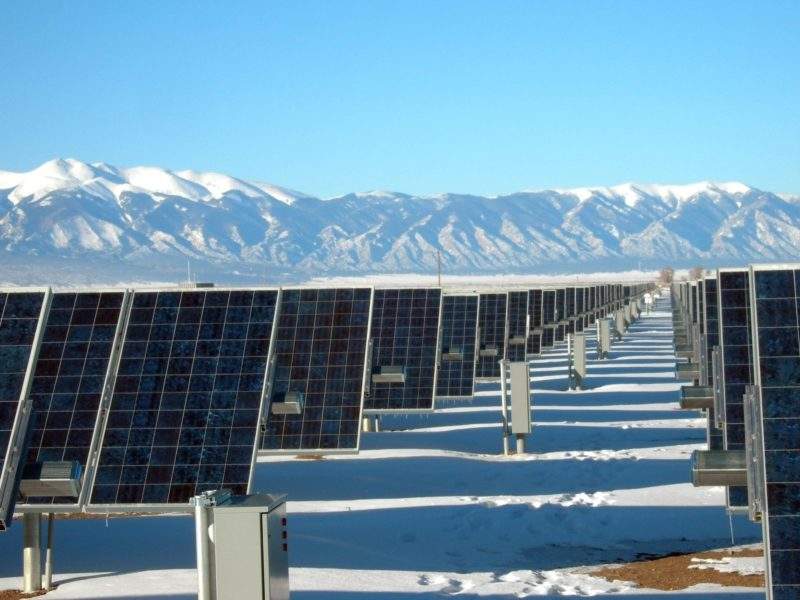 The world added more solar power than any other form of energy technology in 2017, according to the Global Trends in Renewable Energy Investment 2018 report.
According to the report, a record 98 gigawatts of new solar capacity was installed globally, outpacing the net additions of renewable, fossil and nuclear technology. Solar power also attracted far more investment than any other technology, with spending at $160.8b—an increase of 18%.
Much of the increase can be attributed to China, where an unprecedented increase saw 53 gigawatts added, making up more than half of the global total. Investment in China was also up 58%, with $86.5b spent on new solar power facilities.
"The extraordinary surge in solar investment shows how the global energy map is changing and, more importantly, what the economic benefits are of such a shift," said UN Environment head Erik Solheim.
"Investments in renewables bring more people into the economy, they deliver more jobs, better quality jobs and better-paid jobs. Clean energy also means less pollution, which means healthier, happier development."
In addition to China, there were also large increases in renewable investment in Australia (up 147% to $8.5b), Mexico (up 810% to $6b) and in Sweden (up 127% $3.7b).
The report, released by UN Environment, found that falling costs for solar electricity, and to a lesser extent wind power, are the driving forces behind increased deployment.
Last year was the eighth consecutive year that global investment in renewables exceeded $200b, with $2.9t invested since 2004.
However, some markets saw declines in renewable investment, such as the US where spending dropped by 6% to a total spend of $40.5b. There was an even greater decline across Europe, with a fall of 36% to $40.9b of investment, with notable drops of 65% in the UK and a 35% drop in Germany.
Chief Editor of Bloomberg New Energy Finance and lead author of the report Angus McCrone said: "In countries that saw lower investment, it generally reflected a mixture of changes in policy support, the timing of large project financings, such as in offshore wind, and lower capital costs per megawatt."
Since 2007 global investments in renewable energy of $2.7t have increased the proportion of world electricity generated by wind, solar, biomass and waste-to-energy, geothermal, marine and small hydro from 5.2% to 12.1%.
Despite the increase in renewable output and investment, the world produced an estimated 37 billion metric tons of CO2 from fossil fuels in 2017, according to a report by the Global Carbon Project. That works out at a 2% increase on 2016 figures, with China responsible for 28% of total CO2 and remaining the world's leading producer of carbon dioxide.