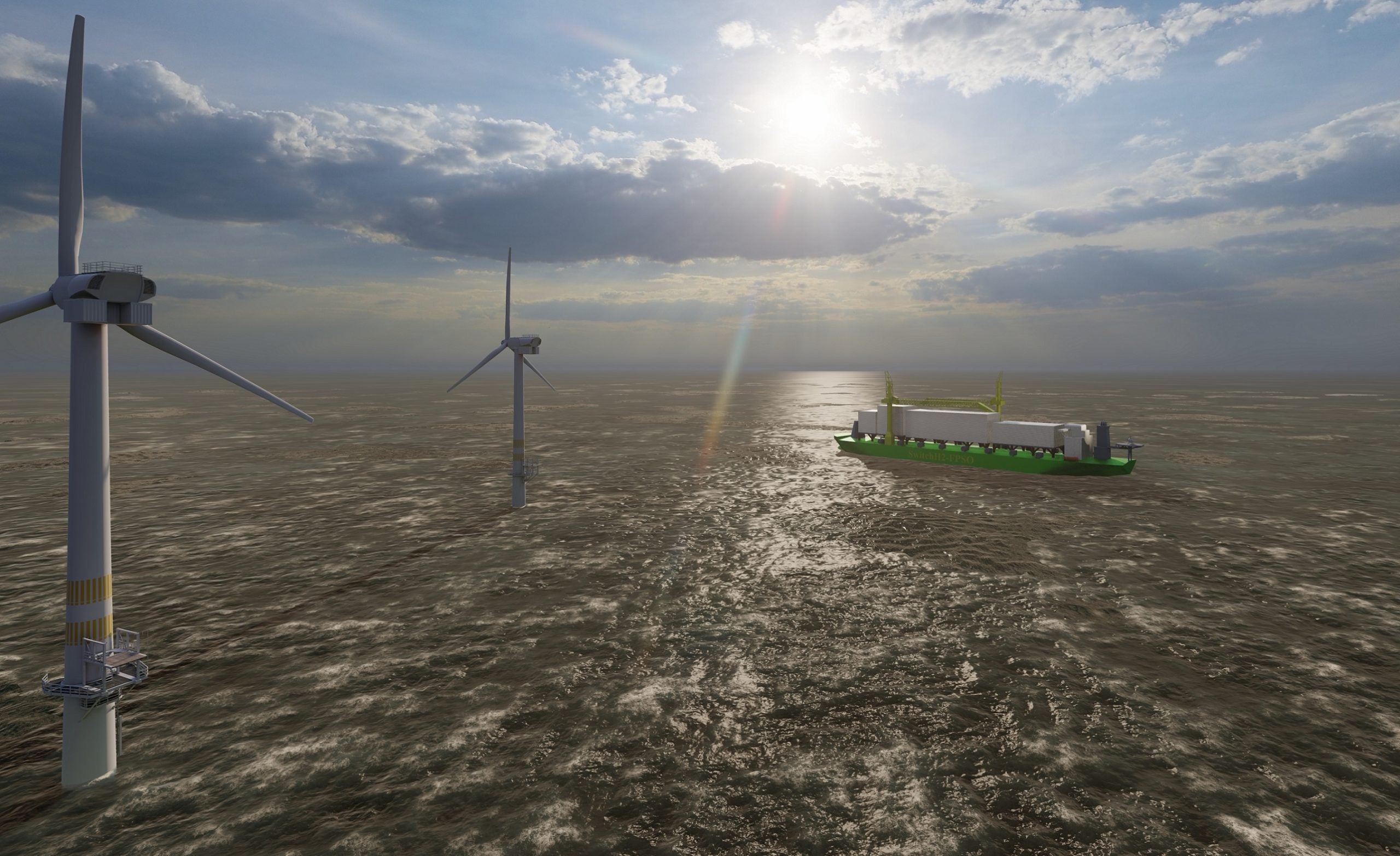 The Dutch government has granted $3.3m (€3) in funding to BW Offshore, SwitcH2, Maritime Research Institute Netherlands (MARIN), Delft University, and Strohm to finance the construction of an industrial-scale floating green hydrogen and ammonia project, according to the companies.
The government's Ministry of Economic Affairs and Climate Policy selected the project, titled OFFSET, to receive funding under the Mission Driven Research and Development scheme. It aims to increase the accessibility of green fuel by lowering the costs associated with its production. The project also hopes to raise the competitiveness of hydrogen and ammonia as low-carbon fuel alternatives, while simultaneously taking away pressure on seabed use in the North Sea.
The collaboration will involve stakeholders from various sectors, including energy companies and wind farm operators and developers, as well as companies from energy-intensive industries as potential off-takers.
The companies involved in the project aim to develop the floating hydrogen and/or ammonia production and storage facility, and have it connected to an existing adjacent wind farm to power the project, by 2027, for production to start in 2028. It is possible that more than one existing wind farm will be procured to power the facility using power purchase agreements.
Existing or newly-installed thermoplastic composite pipe (TCP) infrastructure will transport the produced hydrogen onshore. The production of ammonia could be transported to users instead by shuttle tankers.
"Go live with a bigger unit"
Offshore design and construction company SwitcH2 is the project developer and will coordinate with partners to oversee the programme. According to co-founder Saskia Kunst, whether the project produces hydrogen or ammonia, or both, will be dictated by the available infrastructure.
"If we can use existing gas pipelines, we will produce hydrogen and transport that to shore via existing gas infrastructure … which is suitable to transport hydrogen also. This is the likely case for us for the North Sea location," she explains.
"Our system, however, is also capable of producing green ammonia, which then will be offloaded in carriers and brought to shore where it can be stored, or brought directly for purposes such as shipping," she notes.
The project's initial design will enable a capacity of 200MW, which will produce approximately 26 million kilograms of hydrogen per year, Kunst says. "But the aim is to actually go live with a bigger unit of 300MW, which we believe is feasible by stacking the electrolysis capacity higher," she adds.
The estimated cost for design, construction, supplies, operation and transportation of green fuel will be north of $1.1bn (€1bn), Kunst says. It is unclear where additional funding will come from to meet these costs.
A joint venture
Engineering company BW Offshore will focus on the topside arrangement, hull and mooring system design. The Delft University of Technology plans to lead research and development on the direct use of seawater in the electrolysis process via implementation of electrocatalysts. Manufacturer Strohm will provide its non-corrosive TCP technology for hydrogen storage and offloading.
Caroline Justet, vice president for Europe at Strohm, said: "Flexible and delivered in long lengths on reels in a fast-track operation, TCP can transfer up to nine times the amount of energy compared to a cable, and can be used to store hydrogen, increasing the uptime of offshore wind farms."
A scale model of the final design of the project will be built to test its hydrodynamic performance in MARIN's wave basins. Senior project manager at MARIN Jaap de Wilde said: "Large, centralised solutions seem very promising in this respect if the cost of energy from deep water floating solutions drops sufficiently in the future.
"Technologies such as those proposed in the RVO OFFSET project are a good pathway to accelerate development towards the global ambition of net-zero greenhouse gas emissions in 2050," he added.
Green hydrogen and ammonia are quickly becoming pivotal to low-carbon fuel alternatives, as the world scrambles to meet global net-zero targets. Recently, debate surrounding the definition of "green" has become a sticking point for activists and governments alike as the EU moved to include hydrogen produced from nuclear power as a green.