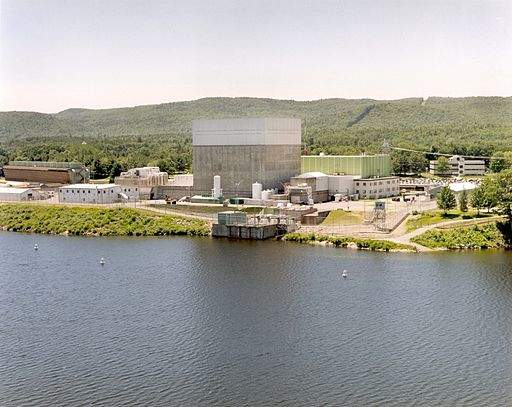 Governors of five states in the New England region of the US have requested the regional grid operator to evaluate the benefits of nuclear power and other clean energy alternatives.
The group released a statement on the decision on 13 August. It was signed by the governors of Connecticut, Massachusetts, New Hampshire, Rhode Island and Vermont. The Governor of Maine – the sixth state in the New England Region – did not sign the statement.
In the document, the governors highlighted that their motivation was ensuring power sources deployed in the region were cost-effective, saying: "Energy policies implemented at the state level strive to balance affordability, reliability and sustainability,
"It is vital that our pursuit of a reliable and lower-carbon grid leverages available technologies and competitive markets to foster affordable electric rates for all consumers."
They acknowledged that certain factors out of government control can impact power costs, such as wholesale electricity markets and transmission costs.
They said these costs are regulated by the Federal Energy Regulatory Commission and are "highly correlated with the planning assumptions and operational actions taken by ISO New England (ISO-NE), the entity that manages the region's electric grid and underlying wholesale energy markets."
The governors encouraged ISO-NE to assess any new market actions by the benefits they will provide to consumers, and provide 'transparent' information on the incentives behind any new energy policies.
The most pressing issue facing the New England region is that of winter fuel security. During the cold season, natural gas-fired energy sources dominate electricity production as alternative sources such as nuclear, coal and oil have been discontinued in recent years.
Integrated energy company Entergy's 600MWe Vermont Yankee nuclear plant was closed at the end of 2014 due to economic reasons. The company's 680MWe Pilgrim plant in Massachusetts is also expected to shut in June next year, meaning the only remaining operating plants in New England will be the Seabrook plant in New Hampshire and the Millstone plant in Connecticut.
Two new nuclear power plants are due to open in the region in June 2019, producing around 3,500MWe of baseload energy and intended to help the area to attain its emission targets.
The governors said there is "no one clear solution" to the winter fuel problem, adding that "each state's policy priorities will inform the solutions that the states want to prioritise.
"The New England states, working in collaboration, commit to making energy costs in the region more affordable. Given state jurisdiction over energy resource choices as well as environmental policies, the New England states have a crucial role in implementing regional solutions," They said in their statement.