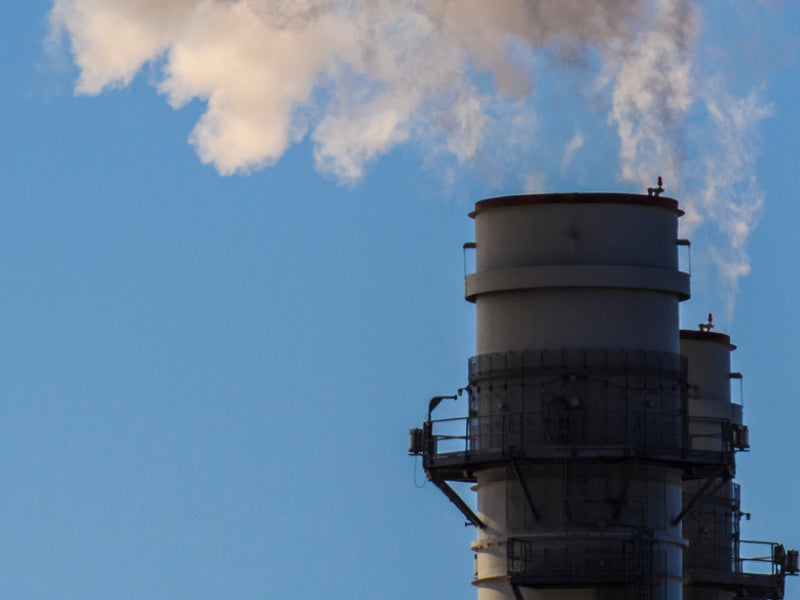 The Covid-19 pandemic could help trigger an uptake in renewable power infrastructure and generation in India, according to a new report published by the Institute for Energy Economics and Financial Analysis (IEEFA). The report, 'Who would still fund a new coal power plant in India?' , draws on a decade of data to highlight a steady decline in new coal projects in India, noting that there was an 80% decline in new thermal power installations in the four years to the 2015-16 financial year alone, while renewable energy delivered more than two-thirds of India's new generating capacity in the 2019-20 financial year.
It went on to highlight a disparity between planned and actual spending on new power infrastructure to the tune of $70bn, with the Indian Government planning to install at least 70GW of new coal power plants between 2018 and the 2026-27 financial year, but there are now concerns as to where this funding will come from.
"The pandemic and national lockdown has once again highlighted India's entirely unrealistic modelling assumptions of coalfired power plants which assumes running at 70-80% capacity utilisation rates, double the actual rates seen in April 2020," wrote author Tim Buckley, director of energy finance studies at the IEEFA.
"In stark contrast, Indian and international capital is focussed on new, more sustainable and cheaper domestic power opportunities," he continued. "The $2bn, 2GW solar tender awarded earlier this month at a record low of $33 per megawatt hour provides clear evidence of this."
This trend has been intensified by the spread of Covid-19 and the resulting lockdown, which has caused energy demand to collapse across the world, and India is no different. While the International Energy Agency has reported a 25% fall in global weekly energy demand , India saw its energy need decline by 26% over just ten days in late March, according to figures from the country's Power System Operation Corporation. This collapse was led by a 34% decline in energy need in the country's western region alone.
This has had a significant impact on Indian coal power generation; in the first 33 days of the 2020-21 financial year, coal-fired power generation fell by 30TWh compared to previous years, raising concerns about the long-term viability of the sector as the world deals with the impacts of the Covid-19 pandemic.