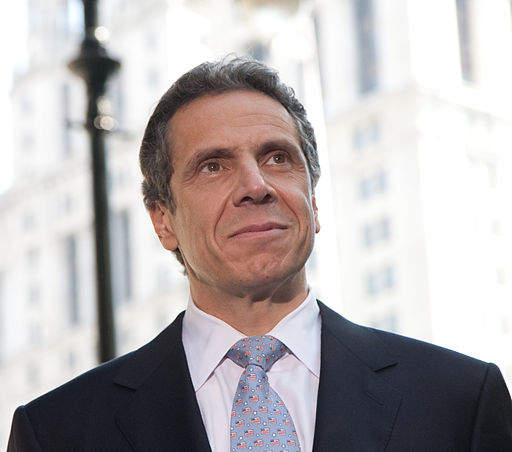 The state of New York is investing $40m in the NY-Sun programme, a scheme to develop a series of solar and energy storage projects in the state.
Governor Andrew Cuomo announced that the money would be made available early next month, with hopes that the funds will help to drive the development of solar and energy storage projects representing at least 50MW of energy.
A statement from the governor's office said: "This funding will accelerate the deployment of at least 50MW of energy storage paired with solar, and reduce barriers to deployment of this clean energy technology associated with customer acquisition, siting, and interconnection."
NY-Sun is Cuomo's $1bn investment programme set up to help build an independent, self-sufficient solar industry in the state. According to the governor's office, since the start of the programme 85,327 solar projects with a total capacity of 1,203.2MW have been completed. These have a predicted annual production of 1,395GWh.
The latest investment is intended to help the state achieve the target of 1,500MW of energy storage by 2025, equivalent to the energy demands of one-fifth of all New York state homes. The target was set under Cuomo's Reforming the Energy Vision (REV) strategy, which also set the target of the state gaining 50% of its energy from renewable sources by 2030.
New York state chair of energy and finance Richard Kauffman said: "Energy storage will advance even more solar and other distributed energy resources across New York as it improves New York's electric grid and increases the use of renewable electricity to power commercial and industrial businesses.
"Under Governor Cuomo, New York is building a clean energy economy by promoting innovative technologies under REV and creating new business opportunities while lowering the costs of renewable energy and combating climate change."
Cuomo has been steadily working to cement New York's leading position in the energy storage market, having passed a bill in November last year to create a state-wide energy storage target.
In January, New York State became one of only a handful of states to set an energy storage pledge, alongside California, Utah, Oregon, and Massachusetts.
California pledged a 1,300MW target by 2020, while Massachusetts and Oregon have set the smaller goals of 200MWh and 5MWh respectively.