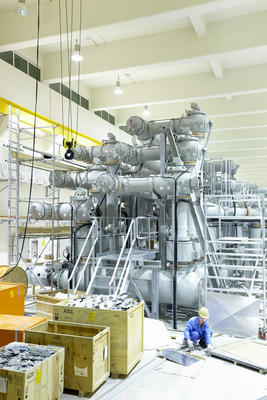 Power and automation technology group ABB has secured orders worth more than $250m from the Saudi Arabian transmission and distribution operator, Saudi Electricity Company (SEC).
These have been awarded for the construction of new substations and to reinforce existing ones in Saudi Arabia, as well as strengthening the grid in the central region of the country.
One of the new gas-insulated switchgear substations will be located south west of Al-Hassa in the eastern region. The substation will facilitate the transmission of an additional 2,000MW of electricity from a new gas-fired power plant, located adjacent to SEC's existing Qurayyah power station.
Six other new distribution substations, as well as the three to be upgraded, will be in the capital Riyadh and other cities in the central region.
ABB will be responsible for the design, supply, installation and commissioning of the new substations, including the provision of key equipment such as GIS, transformers, shunt reactors and capacitor banks.
In addition, ABB will deliver a range of solutions including supervisory control and data acquisition, as well as automation, control, protection and communication equipment compliant with the global IEC 61850 standard. This will allow remote monitoring and control of power assets at multiple sites from SEC's power control centre.
Peter Leupp , head of the ABB Power Systems division, said: "The substations will enhance transmission and distribution capacity to help meet the growing need for electricity. They will also help enhance reliability and improve the efficiency of the regional grid."
ABB is one of the world's top suppliers of turnkey air-insulated, gas-insulated and hybrid substations with voltage levels of up to 1,100kV.
Image: Substations facilitate the efficient and reliable transmission and distribution of electricity with minimum environmental impact. Photo: courtesy of ABB.