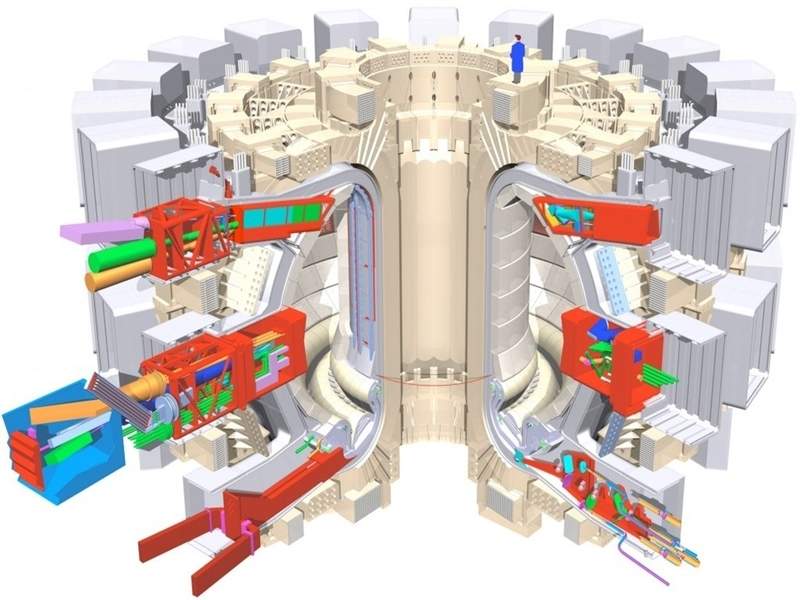 UK-based engineering company Amec Foster Wheeler has been selected to deliver design development work on an integrated plant simulator for the International Thermonuclear Experimental Reactor (ITER) in France.
In collaboration with subcontractors Fortum, the UK Atomic Energy Authority (UKAEA), and VTT Technical Research Centre, Amex Foster Wheeler will draw up technical specifications and implementation plans for the ITER project.
Amec Foster Wheeler's Clean Energy business consultancy vice-president Greg Willetts said: "We are delighted to have been asked to lead this work, which will play an important part in preparing for the integrated operation of the ITER machine.
"This contract award demonstrates the depth of expertise in Clean Energy's software and consultancy services team, which develops and licences its ANSWERS radiation transport computer codes to a wide range of clients.
"This will play an important part in preparing for the integrated operation of the ITER machine."
"These codes are currently used to support all stages of the nuclear fission plant operational cycle and we now have the opportunity to extend their application to a full-scale nuclear fusion facility."
The plant simulator will provide an integrated approach to the training of operators and support commissioning and operation phases at the ITER project.
Plant simulators are developed to be used in the heating, plasma, and cryogenic systems. An integrated plant simulator plays a major role in comprehending the behaviour of the full ITER machine as it possesses the capability to simulate interactions among interconnected systems.
Designed to operate as the largest experimental fusion facility in the world, the ITER project demonstrates the scientific and technological feasibility of fusion power.
---
Image: Nearly 50 individual measurement systems will help control, evaluate, as well as optimise plasma performance in ITER. Photo: courtesy of ITER.