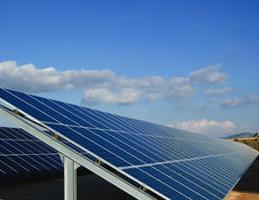 Algonquin Power & Utilities Corp's (APUC) subsidiary, Algonquin Power (APCo) has entered into a share purchase agreement with EffiSolar Energy Corporation (EffiSolar), to acquire all issued and outstanding shares of Cornwall Solar.
Through the acquisition, Cornwall Solar will own the rights to develop a 10MW solar project in Ontario, Canada.
The project to be built with an investment of $45m and funding will be arranged and announced once permitting and all other pre-construction conditions have been approved.
The solar project will use ground-mounted PV array system, with expected annual generation of about 13,400MW, enough to provide electricity to approximately 1,000 households.
Ian Robertson, APUC CEO, said the company is actively involved in the expansion of a renewable energy portfolio into the solar sector and is pleased with the announcement of this first solar project.
"This acquisition reinforces our strategic focus on continued investment in renewable energy in North America, and will add a stable and predictable source of earnings and cash flow to our power generation fleet," added Robertson.
Work on the project is expected to begin in the second half of 2012, with commercial operations expected for early 2013.
The acquisition is expected to be complete by the end of 2011.
The Ontario Power Authority has granted the project with a 20-year term and a rate of $443/MW an hour, under an Ontario feed-intariff, resulting in expected annual revenues of $6.2m.
In addition to the project, APCo has acquired an option to acquire ten additional Ontario based solar projects (FIT Pipeline).
Algonquin Power & Utilities (APUC) is owner and operator of renewable electric generation and utility distribution assets in North America.