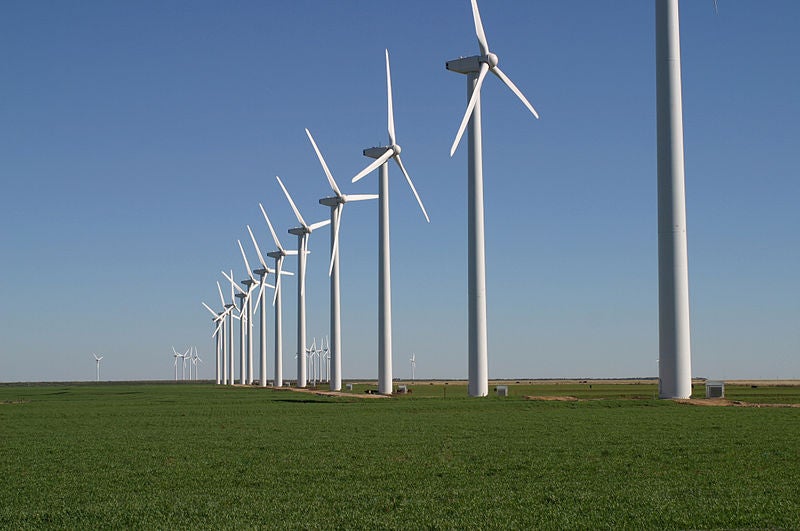 BP Wind Energy in partnership with Sempra US Gas & Power (Sempra) has unveiled its plans to jointly develop the Mehoopany wind farm and the Flat Ridge 2 wind farm in the US.
The facilities represent a combined investment of more than $1bn and will have a combined total output of 560MW. The Mehoopany wind farm, to be built by Renewable Energy Systems Americas, will be in Wyoming County, Pennsylvania, and is expected to generate up to 141MW of energy. Power generated has been purchased by Old Dominion Electric Cooperative and Southern Maryland Electric Cooperative. It will use 88 GE 1.6MW wind turbines and construction began in November 2011.
The Flat Ridge 2 Wind farm construction contract was awarded to Blattner Energy and will be on a 66,000 acre site, 40 miles south west of Wichita, Kansas. The facility will use 262 GE wind turbines, each with an output capacity of 1.6MW to generate 419MW of renewable power. Power generated from here has been purchased by Associated Electric Cooperative and Southwestern Electric Power Company, a unit of American Electric Power.
Both wind farms are fully-contracted under long-term agreements and are expected to begin commercial operations by the end of the year. A third contract has also been secured but has yet to be announced.
Caption: New wind farms to be installed by BP wind Energy, Sempra in US. Image courtesy of Dan.