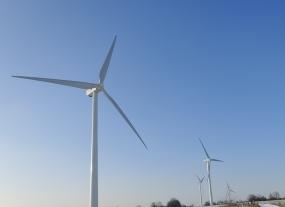 Pattern Energy has received approval for a long-term power purchase agreement with San Diego Gas & Electric (SDG&E) for its 315MW Ocotillo Wind Energy Facility in Southern California.
The company received approval from the California Public Utilities Commission (CPUC) for a 20-year period. Pattern Energy CEO Mike Garland said: "Pattern is proud to implement cutting-edge measures for avoiding impacts on cultural and environmental resources. We will continue to work closely with the community and Native Americans, as well as environmentalists and local agencies to ensure the region's cultural heritage and environmental resources alike are preserved and protected."
Pattern has been working with the US Bureau of Land Management (BLM) and related agencies for three years to obtain the necessary permits and rights of way on BLM land; once it has gathered all the necessary approvals, the company plans to start construction in the first half of the year and generating clean power by the end of 2012.
The wind project will produce enough clean and renewable wind energy to serve more than 130,000 households every year. It will use the 500kV Sunrise Powerlink transmission line, which is currently under construction. The line will be used for transmitting the abundant renewable energy potential from the area.
Imperial Valley Economic Development Corporation CEO Tim Kelley said the wind project would provide a welcome economic boost for Imperial Valley. "New construction will generate green energy jobs and help spur additional economic growth in a region known for its vast renewable resource potential," he said.
The project intends to make use of the American recovery and reinvestment grant available to projects that achieve operation by the end of 2012.
Caption: US firms have entered into power purchase agreement for wind energy facility in Southern California