Dong Energy has announced plans to test the mobile version of its waste conversion technology REnescience in Malaysia, under an agreement with Cenviro.
REnescience technology uses enzymes to convert food waste and other organic household waste constituents into biogas. The mobile plant is currently being sent to Malaysia to test whether the country offers a new export market for the technology.
Dong Energy executive vice-president Thomas Dalsgaard said: "Malaysia is a very interesting market for our technology, as there's a growing need for exploiting the resources in the increasing waste volumes.
"A REnescience plant can produce large quantities of biogas from the very wet Malaysian household waste."
"A REnescience plant can produce large quantities of biogas from the very wet Malaysian household waste."
The majority of the waste in Malaysia is currently dumped in landfill sites, posing a risk to environment. Figures released by the World Bank show that waste volumes, worldwide, will have increased by 70% by 2025 compared to 2012. As a result, new solutions must be created to handle the waste, such as waste recycling and the conversion of waste into fuel, heat or other types of energy.
Denmark Minister for Environment and Food Esben Lunde Larsen said: "Denmark has been working closely with Malaysia for a number of years on environmental and waste legislation. I'm pleased that preliminary steps are now being taken towards commercial cooperation.
"Malaysia is working hard to grow its economy in an eco-friendly manner, and this agreement will hopefully help bring Malaysia closer to this goal."
Dong also plans to test the export market for the waste-to-biogas conversion technology in other Asian countries in the near future. The company is also currently in the process of developing a new plant in the UK, with a capacity of handling 120,000t of waste per year.
---
Image: Waste can be converted to fuel, heat or other types of energy. Photo: courtesy of Dong Energy A/S.
Free Report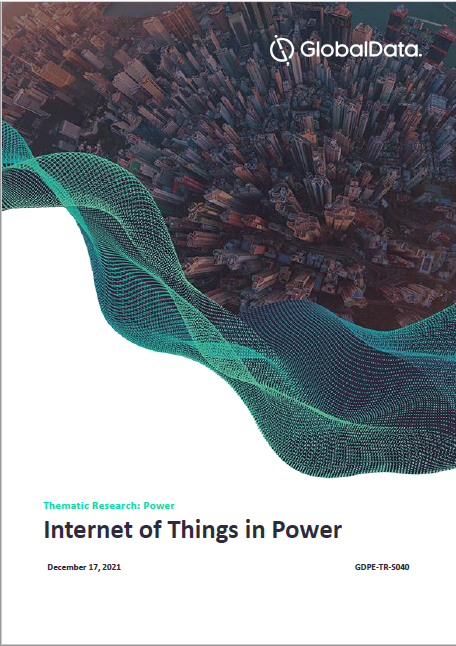 Determine the future strategies for IoT in Power
In 2021, the power sector faced significant challenges across the entire value chain. These included spiking energy costs, transitioning to renewables, and safeguarding assets against extreme weather conditions. 
The Internet of Things (IoT), billed as a key part of the next industrial revolution, can significantly transform the power sector by optimizing operations, managing asset performance, and engaging customers to lower energy costs.  
GlobalData's IoT in Power Thematic Research report provides you with an in-depth lens into the impact of IoT on the industry. We highlight both the challenges and opportunities associated with the innovative technology now, and in the future. Our report also covers:
Major players and companies

 

Market size and growth forecasts

 

Case studies 

 

Sector scorecard

 
According to GlobalData figures, global IoT revenue in the energy sector will reach $59 billion by 2025, up from $34 billion in 2019. Ensure your company is proactive in adapting strategies and processes to help you remain competitive.
Download the full report to get ahead of the competition.  
by GlobalData