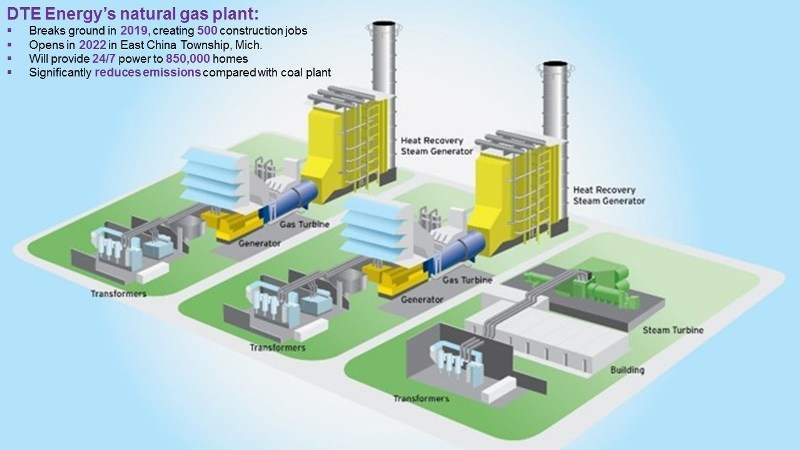 US-based DTE Energy has filed a certificate of necessity with the Michigan Public Service Commission (MPSC) seeking permission to develop a natural gas-fired power plant in the state capable of generating around 1,100MW.
If approved, the plant will be built on the company's existing site in East China Township and will provide clean power for 850,000 homes.
Valued at around $1bn, the project's construction is expected to begin by 2019, creating around 500 job vacancies.
DTE Energy Electric president and COO Trevor Lauer said: "A fundamental transformation in the way we produce power in Michigan has already begun.
"Last year, we announced three DTE coal-fired power plants will be retired by 2023 and replaced with cleaner, more efficient, reliable, and affordable energy, including natural gas and renewable.
"Natural gas significantly reduces carbon, sulfur dioxide and nitrous oxide emissions."
"This filing with the MPSC includes nearly a year of research and a competitive bidding process that determined building a natural gas-fired plant is the best solution for our customers due to many factors, including the environment, reliability, and affordability."
The plants to be replaced include DTE's River Rouge, St Clair, and Trenton Channel plants in Michigan.
With the new plant, DTE aims to achieve its goal of reducing carbon emissions by 30% by the early 2020s and more than 80% by 2050.
Lauer further added: "Natural gas-fired plants will be a critical part of our power generation capacity in the decades ahead.
"Natural gas significantly reduces carbon, sulfur dioxide and nitrous oxide emissions; offers an affordable and abundant domestic supply; is easy to transport; and provides a reliable 24/7 power source for our 2.2 million customers."
---
Image: DTE Energy's advanced combined cycle plant rendering. Photo: courtesy of DTE Energy.