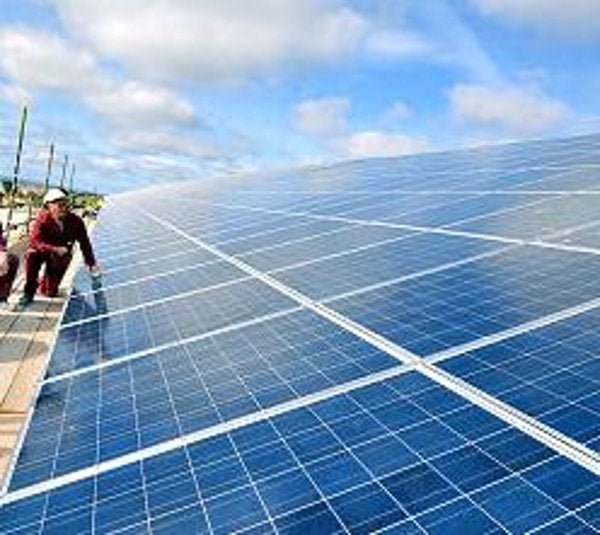 Econet Solar has unveiled its new Home Power Station, a standalone electricity solution in Africa.
The Econet Solar Home Power Station includes four LED lights, the station controller, a battery, a solar panel, cabling and a cell phone charger.
It has been designed to light up to four rooms of 3x3m for up to five hours a day using the power of the sun.
The power station is designed for residents in areas where there is no access to the grid or any source of sustainable, reliable power.
The first generation of Econet Solar's new product will provide lighting and power to charge mobile phones on a pre-paid basis.
It is the first solar power system that is paid for by pre-paid cell phones, using Econet Solar's unique and fully patented power control modules. The control module links the Home Power Station to the cell phone network.
It begins trials in several countries in the coming weeks and is expected to be commercially available in the first half of 2012.
In addition, the Home Power Station will be available at a small upfront cost, with customers paying for the electricity generated as they use it.
Econet Solar will be working closely with its parent company, Econet Wireless, to make the Home Power Station available to its millions of cell phone customers in Africa.
Furthermore, the company will seek seek to establish licensing agreements with other mobile network operators to make the product available to the respective customer bases.
Strive Masiyiwa, Econet Wireless executive chairman, said the Home Power Station can have a transformational social impact by reducing the need for people to use kerosene indoors, ensuring homes and small business can have light after dark.
"The Home Power Station can play a significant part in improving the standard of living for millions of people" said Masiyiwa.
Caption: The new Home Power Station is powered by the sun