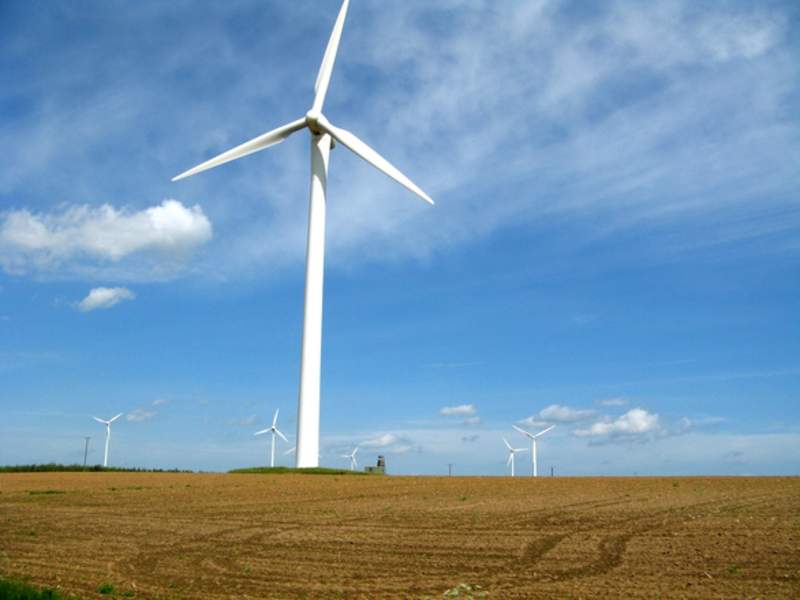 EDF Renewable Energy has commenced commercial operation of its 225MW Great Western Wind Project in Oklahoma, US.
Power generated by the facility will be supplied to US-based technology company Google under a long-term power purchase agreement (PPA).
Google Data Centre energy and location strategy operations director Gary Demasi said: "Google has already committed to purchase more renewable energy than any other company and now, through a series of new wind and solar projects around the world, we are on track to reach 100% clean energy for our global operations this year."
Located in Woodward and Ellis counties near the base of the Oklahoma Panhandle, the Great Western Wind Project features 30 units of V117 and 63 units of V100 wind turbines supplied by Danish wind turbine company Vestas.
The V117 turbine has a power generation capacity of 3.3MW each, while the V100 turbine has a capacity of 2.0MW each.
EDF Renewable Energy's president and chief executive officer (CEO) Tristan Grimbert said: "The success of the wind industry in 2016 can be attributed in part to corporate purchasers, like Google, who demonstrate their commitment to affordable renewable energy.
"Their participation to directly procure windpower, along with the production tax credit, benefits Americans through manufacturing job creation, energy independence, and support to American farmers."
According to the US Energy Information Administration, the 225MW plant generates enough power to meet the electricity requirements of 70,000 average Oklahoma households.
With the addition of power from the Great Western Wind Project, Google's renewable energy long-term contracts reach 2.6GW currently.
---
Image: The Great Western Wind Project in the US features 93 units of wind turbines. Photo: courtesy of Martin Boose / FreeImages.