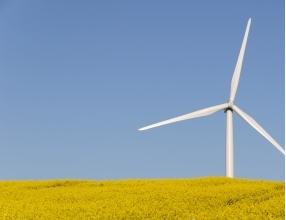 Enel Green Power (EGP) has finalised a tax equity partnership agreement with a consortium led by J.P. Morgan.
The deal closed for a consideration of $340m; it relates to the two wind farms at Caney River in Elk county, Kansas, as well as Rocky Ridge, which spans the counties of Kiowa and Washita in the state of Oklahoma.
The projects are supported by long term power purchase agreements and have a total generating capacity of 350MW.
Under the terms of the agreement, the consortium will make a cash contribution for an overall amount of $340m to the EGP subsidiary of Enel Green Power North America (EGP-NA), holder of the two wind projects. This will be carried in return for a stake with voting rights, restricted to the equity of the subsidiary.
This stake will allow the consortium to obtain a percentage of the fiscal benefits that will be attributed to EGP-NA, subject to certain conditions.
As well as J. P. Morgan, the consortium is also comprised of Wells Fargo and MetLife; the tax equity partnership agreement is supported by a guarantee from parent company EGP.
EGP CEO Francesco Starace said the deal shows EGP-NA's commitment in developing an adequate pipeline in North America, as well as boosting local economies through the developments.
Enel Green Power North America is an operator of renewable energy plants in North America.
The equity partnerships are governed by US tax law and subject to certain conditions from legislation, allowing for tax benefits to renewable energy companies to be assigned to third party entities.
Caption: Enel Green Power North America has finalised a tax partnership agreement for two US wind projects