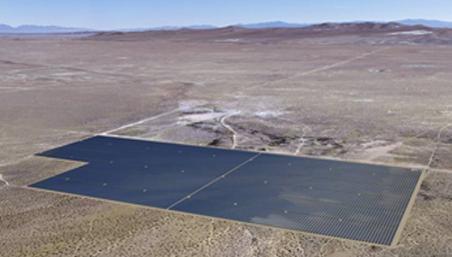 Solar system provider ESA Renewables (ESA) has entered into four separate multi-year operation and maintenance (O&M) contracts for four solar farms in US state of North Carolina.
Under the terms of the deal, ESA will operate, maintain and monitor the solar farms, generating a total of 4MW in power.
The agreement includes an 8 acre Murphy solar farm, located on the grounds of Martins Creek Elementary School, which uses 4,298 ground-mounted solar panels
The second agreement is for the 7 acre Wingate solar farm, also located in Murphy, and consisting of 4,340 panels.
The Culberson solar farm is located on about 5 acres, comprising of some 3,400 panels.
The fourth agreement is for the Holiness solar farm, which is 9 acres, with panels totalling 4,242..
ESA's proprietary monitoring system has been installed on each solar array to ensure maximum performance, reduce system downtime and make informed decisions on O&M services.
In addition, this industrial solution provides immediate access to real-time and historic data, including energy balances, display data loggers, power curves as well as astrological information.
The company's monitoring system also provides automatic, fault alerts to system managers, allowing for quick response time and minimal operational losses.
Furthermore, ESA employees are also qualified to install and service advanced energy inverters.
Jeffrey Burkett, ESA Renewables president, said: "We look forward to integrating our technology on many other renewable energy power plants in the near future for effective monitoring and control."
Caption: ESA to operate and maintain four solar farms in US state of North Carolina