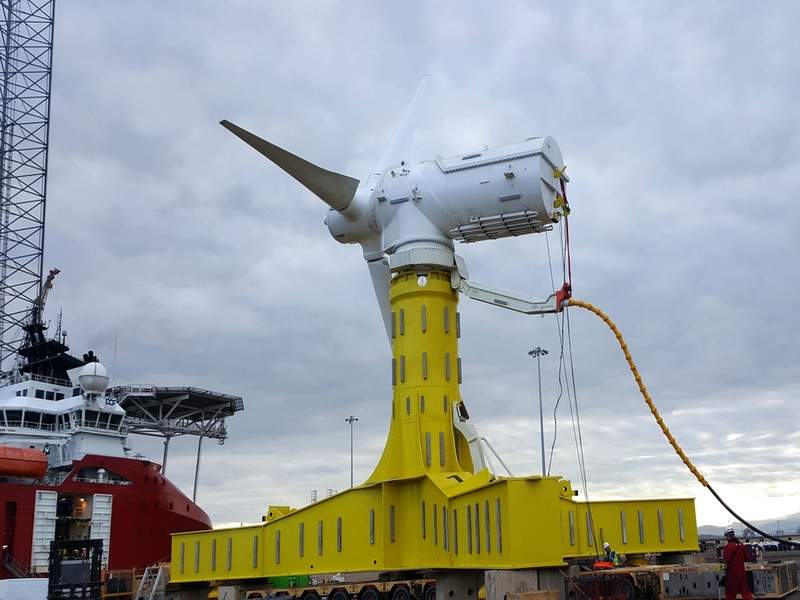 UK-based subsea cable and connector specialist Hydro Group has successfully completed delivery of complete connection systems for three turbines on MeyGen's 398MW multi-turbine tidal stream energy development.
Hydro Group has completed the contract with Andritz Hydro Hammerfest (AHH), a technology developer and supplier of tidal turbines.
The current deal is the second received by Hydro Group, following a contract awarded in November 2015 by Atlantis Resources, an 86% owner of MeyGen. The contract with Atlantis saw delivery of a complete export connection system for a tidal turbine.
As part of Phase 1A of MeyGen's 398MW tidal array project, four submerged turbines, with power generation capacity of 6MW, have been installed in the Pentland Firth, Scotland.
Hydro Group supplied a connection management system and interfaced the export cable to the nacelle, including the dynamic cable, the in-board connection system, and the mechanical loading system, as well as incorporating fibre optic links.
"We design our systems to mate and de-mate (connect and disconnect) in less than one hour."
Hydro Group's managing director Doug Whyte said: "As offshore installation costs are the highest in any marine infrastructure, minimising those costs has been a strong focus for us.
"We design our systems to mate and de-mate (connect and disconnect) in less than one hour to ensure offshore installation cost is reduced.
"Further to this, Hydro Group's system is designed for minimal maintenance and operational costs with in-built corrosion protection, resulting in a system that has 25 years' service life."
Once completed, the MeyGen project will be capable of generating clean and sustainable energy to power 175,000 UK households through a network of 269 tidal turbines secured to the seabed.
---
Image: Hydro Group armour termination to the Andritz Hydro Hammerfest turbine. Photo: courtesy of Hydro Group.