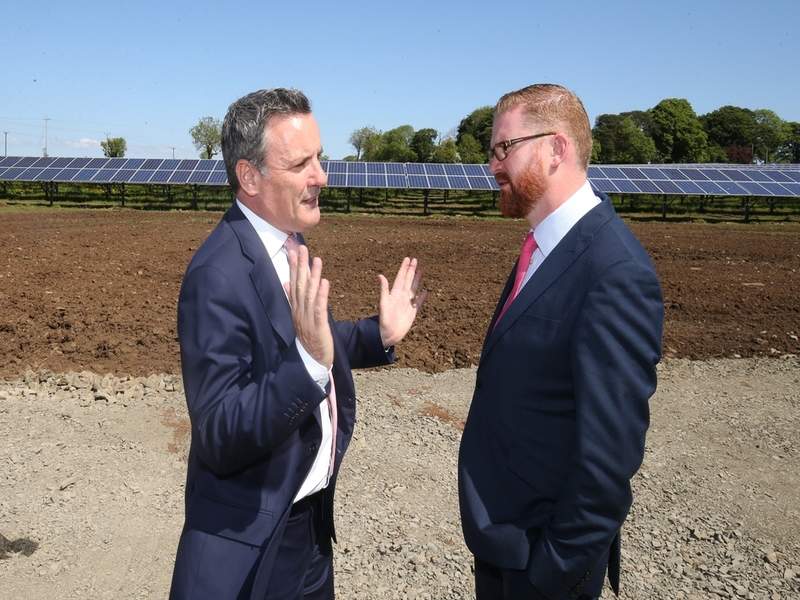 UK-based solar energy company Lightsource Renewable Energy has commissioned one of the largest solarpower projects in Antrim, Northern Ireland.
The Antrim facility is capable of generating enough renewable power to supply 32MW of clean energy into the Northern Irish energy grid and to supply more than 11,000 Irish households.
The new project will help reduce the use of fossil fuels in the country and further enhance security of energy supply in the local market. In addition, it will help reduce Northern Ireland's carbon emissions by approximately 18,140t per year.
Lightsource's chief executive officer (CEO) Nick Boyle said: "We are delighted to complete this landmark project in Antrim. This is the most significant solar development on the island of Ireland to date.
"Domestically generated solar energy has an important role to play in relation to meeting Northern Ireland's energy needs.
"In addition to being a clean, renewable source of energy, solar is cost-effective and can be deployed quickly and efficiently. In a post-Brexit environment, it is also good news that we are developing local projects that make Northern Ireland's energy supply more secure and reduce the need for imported gas and other fossil fuels."
The Antrim solar project comprises a network of five sites linked by a single connection to the electricity grid of Northern Ireland.
Each having an installed power generation capacity between 5MW and 10MW, the sites are located at Moira Road, Belfast Road (Nutts Corner), Lough Road, Knockcairn, and Hillside.
---
Image: Lightsource CEO Nick Boyle at the opening of Northern Ireland's first solar farm at Crookedstone Road, near Belfast International Airport. Photo: courtesy of Lightsource.