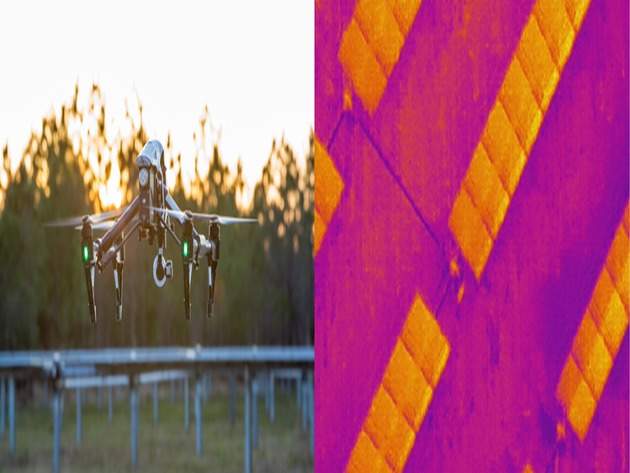 US-based Drone as a Service operator Measure has entered into a global partnership for the deployment of its drone technology across all of AES' energy infrastructure in 17 countries.
Under the terms of the deal, Measure will implement the new technology across all renewable and thermal power generation plants, as well as distribution companies operating under AES.
AES' senior vice-president and chief operating officer Bernerd Da Santos said: "We are committed to creating a safer, smarter work environment for all of our people.
"Drone technology has proven itself at AES over the last three years, improving safety by reducing hazards across 15,000 hours of work and regularly increasing the availability and productivity of our energy solutions.
"With Measure, we are making this technology standard across all of our businesses globally as quickly as possible."
"We are committed to creating a safer, smarter work environment for all of our people."
While offering safer and more efficient aerial inspection services, Measure will help the power generation company to enhance safety across all its facilities as well as eliminate the necessity of over 30,000 hours of hazardous work every year.
Measure chief executive officer Brandon Torres Declet said: "This is the year drone technology gets fully integrated in operations.
"At many of the nations' leading energy companies we are seeing a push to move beyond the research and development (R&D) phase, and get this technology fully deployed into the field. AES has proven the technology works at scale, with more than 3,000 flights logged in ten countries."
Last year, pilots from Measure flew more than 1,100 flights for some of the Fortune 1000 companies.
While offering solutions to purchase, process, and deliver actionable aerial data to its customers, Measure uses its drone technology and highly-trained pilots to carry out several operations that are safe, legal, and insured.
---
Image: Measure inspecting 20MW of solar photovoltaic facility for AES Distributed Energy outside of Savannah, Georgia. Photo: courtesy of Measure.