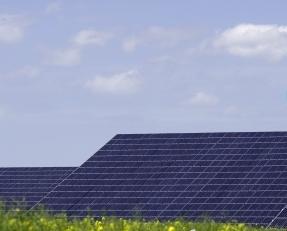 MidAmerican Energy Holdings Company has unveiled its plans to acquire a 49% interest in the Agua Caliente solar project from US-based power generation company, NRG Energy.
The 290MW solar photovoltaic (PV) project in Yuma County, Arizona, will generate enough electricity to reduce 5.5 million tonnes of carbon dioxide over 25 years.
The $1.8bn venture is being constructed by First Solar and funded by a $967m loan guarantee from the US Department of Energy. Work is expected to be complete by 2014.
The firm has entered into a long-term power purchase agreement with Pacific Gas and Electric for all of the project's generation.
Greg Abel, MidAmerican chairman, president and CEO, said the company is actively pursuing opportunities to expand its presence in the renewable energy sector, with the Agua Caliente development another important step toward that goal.
"We look forward to partnering with NRG Energy on this exciting project," he said.
David Crane, NRG president and CEO, said: "NRG and MidAmerican complement each other in the capabilities and experiences they bring to this project and to solar power more generally."
The deal is subject to certain closing conditions, including approval from the US Department of Energy.
Agua Caliente is the second project announced by MidAmerican this month.
Recently, MidAmerican has purchased the 550MW Topaz development from First Solar, being built in San Luis Obispo County, California.
MidAmerican Energy Holdings Company is a US-based company specialising in the production and distribution of energy.
Caption: MidAmerican Energy Holdings Company has acquired a share in a 290MW solar photovoltaic project. Image courtesy of Dan.